Youthful Reflections: Michael A. Boggess, MD
213 Overlook Circle, Suite B-3
Brentwood, TN 37027
Phone: (615) 942-8016
Monday–Friday: 9 a.m.–4 p.m.

Home

|

Facial Plastic Surgery
Facial Plastic Surgery
Few plastic surgeons can match Dr. Michael Boggess' experience, safety record, and extraordinary results. He's a double board-certified facial plastic surgeon who combines an unsurpassed level of expertise with a warm bedside manner that puts patients at ease. Men and women come to Dr. Boggess' Brentwood practice from Nashville, Memphis, and Knoxville, TN, and Huntsville, AL, because they trust his reputation for excellence and exceptional results.
Choosing the Best Facial Plastic Surgeon for You
Your face is the most visible part of your body, and its intricate anatomy requires the expertise of a plastic surgeon who devotes his practice exclusively to facial plastic surgery. When choosing a facial plastic surgeon, you should look for someone with impeccable qualifications, extensive experience, and results that reflect their expertise.
Dr. Boggess is a double board-certified plastic surgeon who is certified by the American Board of Facial Plastic and Reconstructive Surgery and The American Board of Otolaryngology. He has performed more than 7,000 facial rejuvenation procedures, including over 4,000 facelifts, during a career spanning more than 25 years.
He uses his technical skills and thorough knowledge of facial anatomy to perform facelifts, brow lifts, and upper and lower eyelid surgery. All you have to do is view the gallery of before-and-after photos featuring Dr. Boggess' actual patients to see the exceptional results he achieves. He creates natural-looking results by taking a conservative, customized approach to each patient he sees. Women and men who choose Dr. Boggess don't have the "worked on" look most people want to avoid.
Cosmetic Facial Plastic Surgery Options
Even though Dr. Boggess performs individual procedures as standalone operations, he often combines procedures because faces tend to show signs of aging in all areas. Performing a facelift and eyelid surgery during the same procedure, for example, produces comprehensive, natural-looking results and is more cost-effective for the patient.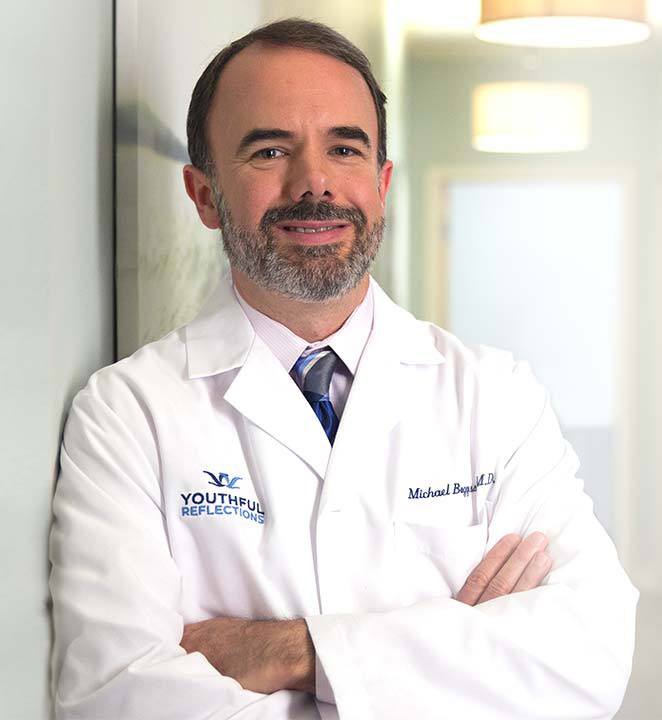 Dr. Boggess
By focusing exclusively on facial procedures, Dr. Boggess provides patients a level of expertise rarely found at other plastic surgery practices in the Southeast. Certified by both the American Board of Facial Plastic & Reconstructive Surgery and the American Board of Otolaryngology, Dr. Boggess combines exceptional technical skill with a down-to-earth demeanor that puts patients at ease from the moment they meet him.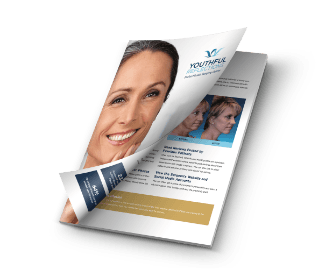 Considering a Facelift?
Start With Our Expert's Guide
"An Expert's Guide to Facelift Surgery" provides essential information for anyone thinking about getting a facelift. Double board-certified facial plastic surgeon Dr. Michael Boggess is considered Nashville's facelift expert after performing thousands of facial rejuvenation procedures with consistently remarkable results.
The Expert's Guide explains:
How to choose a surgeon you can trust
What to do before your facelift
Why a Reflection Lift is more than a facelift
When you'll be ready for a big social event
Get Your FREE Expert's Guide to Facelift Surgery
A Reputation Built on Results
Incredible experience - I am absolutely thrilled with my results I am a registered nurse and have been...
I had a great experience with Dr. Michael Boggess. Recovered fast and I am very satisfied with my results.
This was such a great experience from day 1.
Start With a Consultation
The first step in learning about what Dr. Boggess can do for you is scheduling a personal consultation. Dr. Boggess is known for taking whatever time is needed to learn about your concerns and expectations and to recommend the procedure or procedures best suited to produce the desired results. You can request a consultation using the online form or call our office at (615) 942-8016 to schedule an appointment.
Results
Worth Waiting For
We understand you want your facial plastic surgery right away, but this is an instance where patience pays off. Our surgeries are often booked out a few months because Dr. Boggess:
Is highly accomplished, and his services are in demand.

Takes his time to ensure outstanding safety, care, and results.

Offers personalized techniques that aren't available elsewhere.

We are worth the wait.
Learn more about why the best facial plastic surgeons are worth the wait, and how you can make the most of that time in this blog post.
Learn More
Back to Top