Youthful Reflections: Michael A. Boggess, MD
213 Overlook Circle, Suite B-3
Brentwood, TN 37027
Phone: (615) 942-8016
Monday–Friday: 9 a.m.–4 p.m.

Home

|

Nonsurgical Rejuvenation
Nonsurgical Rejuvenation
Many of the cosmetic procedures offered at Youthful Reflections are nonsurgical, noninvasive, or minimally invasive treatments that can help rejuvenate the skin and highlight the face's best features. We perform these facial rejuvenation procedures with lasers, injectable products, and innovative devices not found in a typical med spa, allowing Nashville, Brentwood, Memphis, and Knoxville, TN, and Huntsville, AL, residents to elevate their appearance without the anesthesia or downtime required for surgery. Dr. Michael Boggess either personally performs or supervises these treatments to ensure patient safety.
Our Treatment Menu
We may recommend combining some of these treatments based on your specific concerns and cosmetic goals.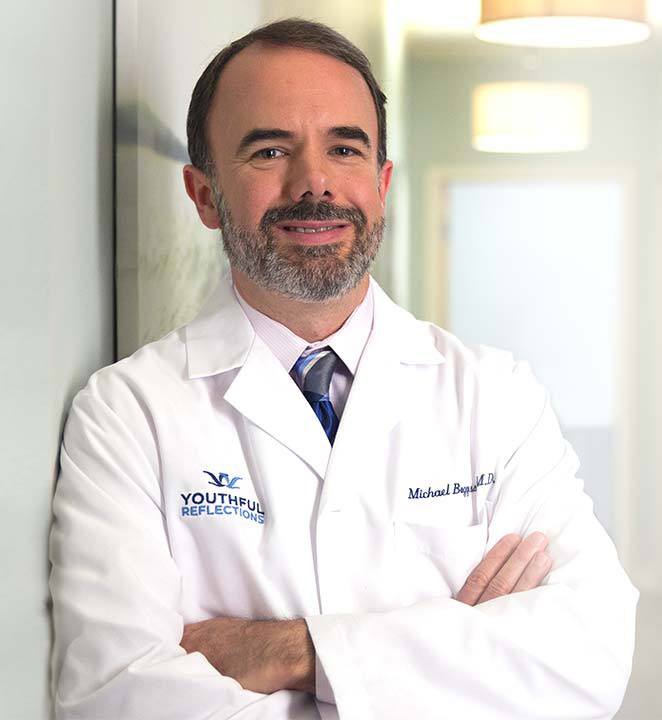 Dr. Boggess
By focusing exclusively on facial procedures, Dr. Boggess provides patients a level of expertise rarely found at other plastic surgery practices in the Southeast. Certified by both the American Board of Facial Plastic & Reconstructive Surgery and the American Board of Otolaryngology, Dr. Boggess combines exceptional technical skill with a down-to-earth demeanor that puts patients at ease from the moment they meet him.
A Reputation Built on Results
Incredible experience - I am absolutely thrilled with my results I am a registered nurse and have been...
I had a great experience with Dr. Michael Boggess. Recovered fast and I am very satisfied with my results.
This was such a great experience from day 1.
Start With a Consultation
The first step in learning about what Dr. Boggess can do for you is scheduling a personal consultation. Dr. Boggess is known for taking whatever time is needed to learn about your concerns and expectations and to recommend the procedure or procedures best suited to produce the desired results. You can request a consultation using the online form or call our office at (615) 942-8016 to schedule an appointment.
Results
Worth Waiting For
We understand you want your facial plastic surgery right away, but this is an instance where patience pays off. Our surgeries are often booked out a few months because Dr. Boggess:
Is highly accomplished, and his services are in demand.

Takes his time to ensure outstanding safety, care, and results.

Offers personalized techniques that aren't available elsewhere.

We are worth the wait.
Learn more about why the best facial plastic surgeons are worth the wait, and how you can make the most of that time in this blog post.
Learn More
Back to Top