Youthful Reflections: Michael A. Boggess, MD
213 Overlook Circle, Suite B-3
Brentwood, TN 37027
Phone: (615) 942-8016
Monday–Friday: 9 a.m.–4 p.m.

Facelift: The Reflection Lift
Customized Facelift
Dr. Michael Boggess earned his reputation as one of the top facelift experts not only in Nashville, but nationally, with his signature Reflection Lift – a unique approach that creates remarkable, natural-looking results. As a double board-certified facial plastic surgeon, his comprehensive knowledge of facial anatomy enables him to address each patient's specific concerns and goals for a truly custom procedure.
Unique Solutions Tailored to Your Needs
What sets the Reflection Lift apart from other facelift procedures is that the surgical plan Dr. Boggess creates is based on a consultation that involves a thorough evaluation of your concerns and facial anatomy. He spends as much time as necessary to examine your facial structure, answer questions, and set appropriate expectations.
The hallmarks of a Reflection Lift include:
Performed in an office-based setting using light sedation and local anesthesia, eliminating the risks and cost of general anesthesia (patients can choose to have general anesthesia for an additional cost)
Conservative approach results in reduced risk for complications and faster recovery compared to traditional facelift surgery
Most patients show no visible signs of surgery within 1 to 2 weeks of their procedures
Typically recommended that patients allow at least 3 to 4 weeks for recovery prior to any major social event
With nearly 20 years of experience and having performed more than 3,500 facelift surgeries, Dr. Boggess has developed techniques that lead to optimal results for all different types of patients.
The Different Levels of a Reflection Lift
Not all patients who are considering a facelift need the same level of correction to reach their cosmetic goals. Dr. Boggess developed 3 distinct levels of his signature facelift procedure for different patients.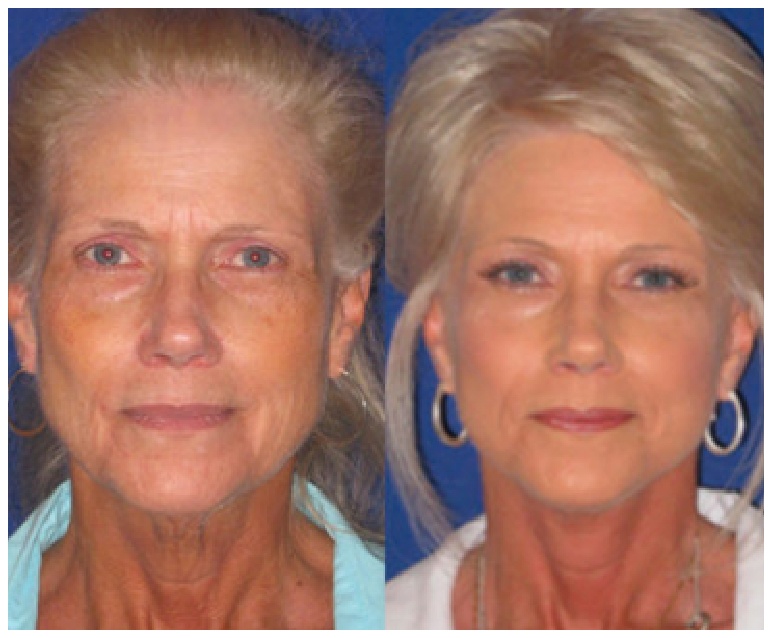 Level 1 Reflection Lift
A conservative SMAS facelift for addressing mild to moderate sagging in the jowls and mild sagging in the neck. The SMAS is a web of fascia that encompasses the muscles and fat in the face. This fascial layer is continuous with the platysma muscle in the neck. All properly performed facelift procedures involve some technique for lifting the SMAS to restore a youthful contour to the jawline and neck. The Reflection Lift employs Dr. Boggess' unique approach to the management of the SMAS to achieve optimal results for a more youthful, well-defined jawline and neck.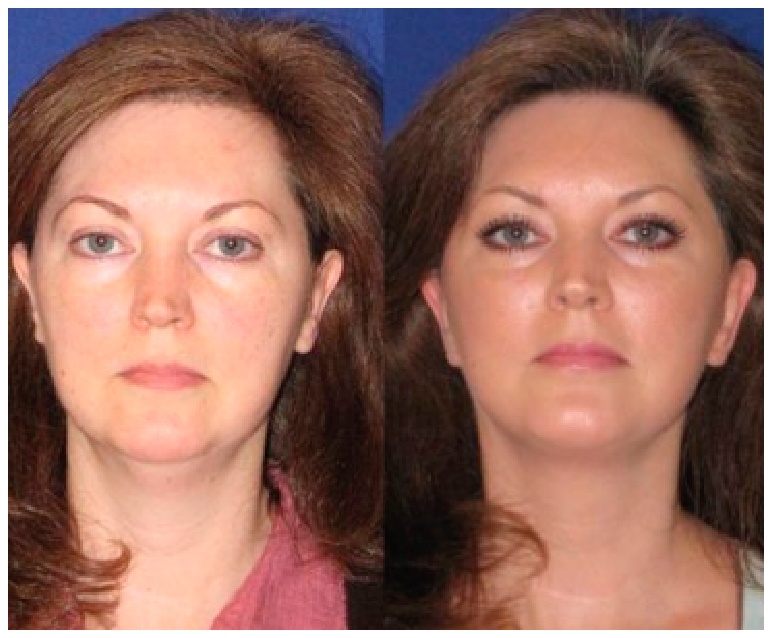 Level 2 Reflection Lift
Indicated for moderate sagging in the jowls and mild to moderate sagging in the neck with accumulation of fat along the jawline and neck. The procedure involves a SMAS facelift in combination with liposculpting of the jawline and neck.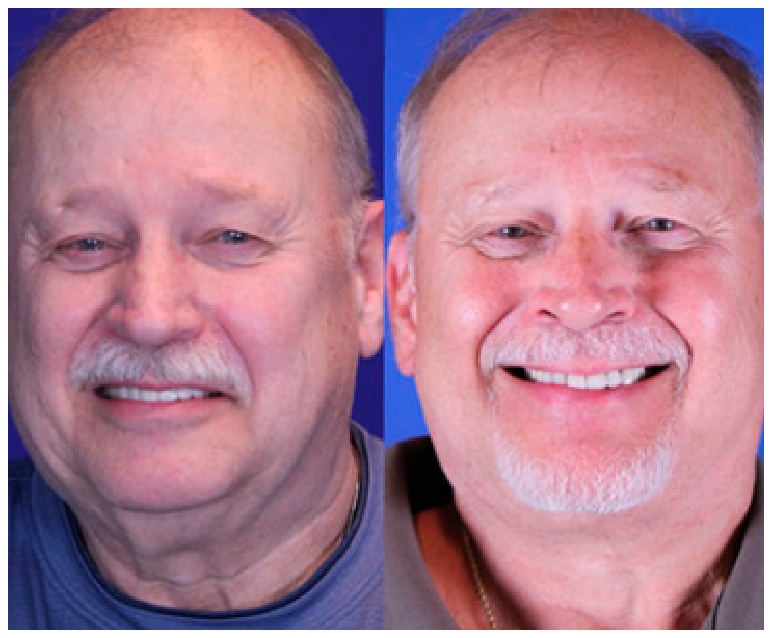 Level 3 Reflection Lift
Indicated for moderate to severe sagging in the jowls and neck with associated laxity or banding of the platysma muscle in the front of the neck. The procedure involves a SMAS facelift in combination with tightening of the platysma muscle in the midline of the neck and liposculpting of the face and neck, as indicated.
A Facelift Glossary
SMAS (Superficial Musculoaponeurotic System): A fibrous network of fascia, deep to the skin and subcutaneous tissue in the face, that surrounds the muscles of facial expression. It is one of the most important support structures for the face.
Collagen: A protein that binds tissues, it provides volume and contributes elasticity that keeps skin plump and smooth. It begins breaking down faster than our bodies can replace it as we get older.
Elastin: A protein that is one of the primary elements of elastic, connective tissue found mostly in the skin.
Platysma Muscle: A draping muscle that extends from the jawline to the clavicles in the neck. The age-related weakening of these neck muscles leads to laxity and vertical bands in the neck with advancing age.
Jowls: The sagging skin and fat below the jawline.
Liposculpting: A procedure that removes excess fat from the neck and sculpts more attractive contours.
Combining Procedures
Many of the men and women who come to our Nashville practice for a facelift can benefit by combining other procedures—either surgical or nonsurgical—with a Reflection Lift. This is one of the reasons that Dr. Boggess produces such extraordinary results. Facial aging rarely occurs in just one area of the face. A facelift only addresses the lower portion of the face, including nasolabial folds and hollow cheeks in addition to jowls and loose neck skin.
Some of the procedures that Dr. Boggess might recommend include:
Combining 1 or more of these procedures with a Reflection Lift is something you and Dr. Boggess can discuss during the consultation.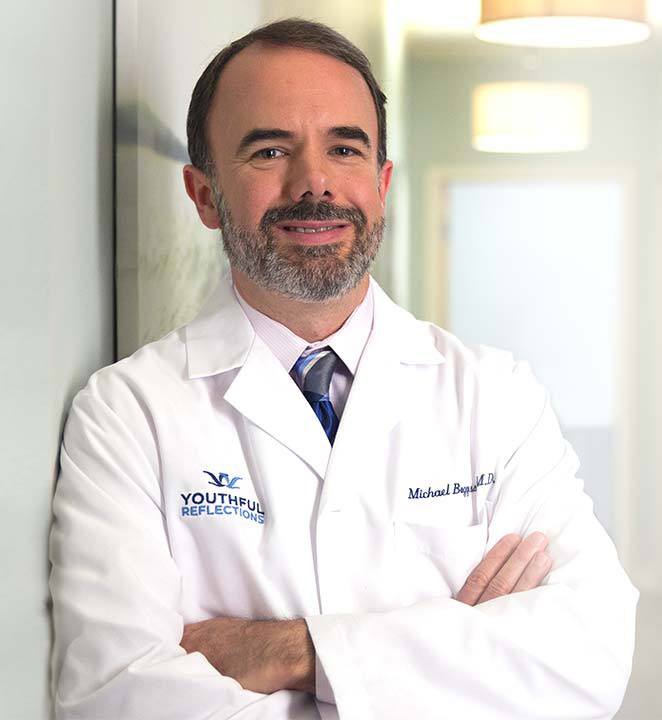 Dr. Boggess
By focusing exclusively on facial procedures, Dr. Boggess provides patients a level of expertise rarely found at other plastic surgery practices in the Southeast. Certified by both the American Board of Facial Plastic & Reconstructive Surgery and the American Board of Otolaryngology, Dr. Boggess combines exceptional technical skill with a down-to-earth demeanor that puts patients at ease from the moment they meet him.
Who Is a Good Candidate for a Reflection Lift?
You may be a good candidate if you are age 40 or older and want to correct one or more signs of aging on your face and neck. You may have varying degrees of facial sagging and loss of skin elasticity. Being in good overall health and having realistic expectations from the procedure are also important.
Start With a Consultation
The first step in learning about what Dr. Boggess can do for you is scheduling a personal consultation. Dr. Boggess is known for taking however long it takes to learn about your concerns and expectations and to recommend the procedure or procedures best suited to your goals. You can request a consultation using the online form or call our office at (615) 942-8016 to schedule an appointment.
Back to Top