Our goal at Youthful Reflections is to provide our facial plastic surgery patients with exceptional results and exceptional experiences. Seeing those results and hearing patients describe their experiences in their own words can help you make up your mind if you're looking for the best facial plastic surgeon in the Nashville, TN, area.
Angie's Testimonial

"It's the best feeling, It's great. The best thing I have ever done. It has changed the way I feel about myself and has given me confidence again. I would highly recommend Dr. Michael Boggess."
Youthful Reflections Patient Age 52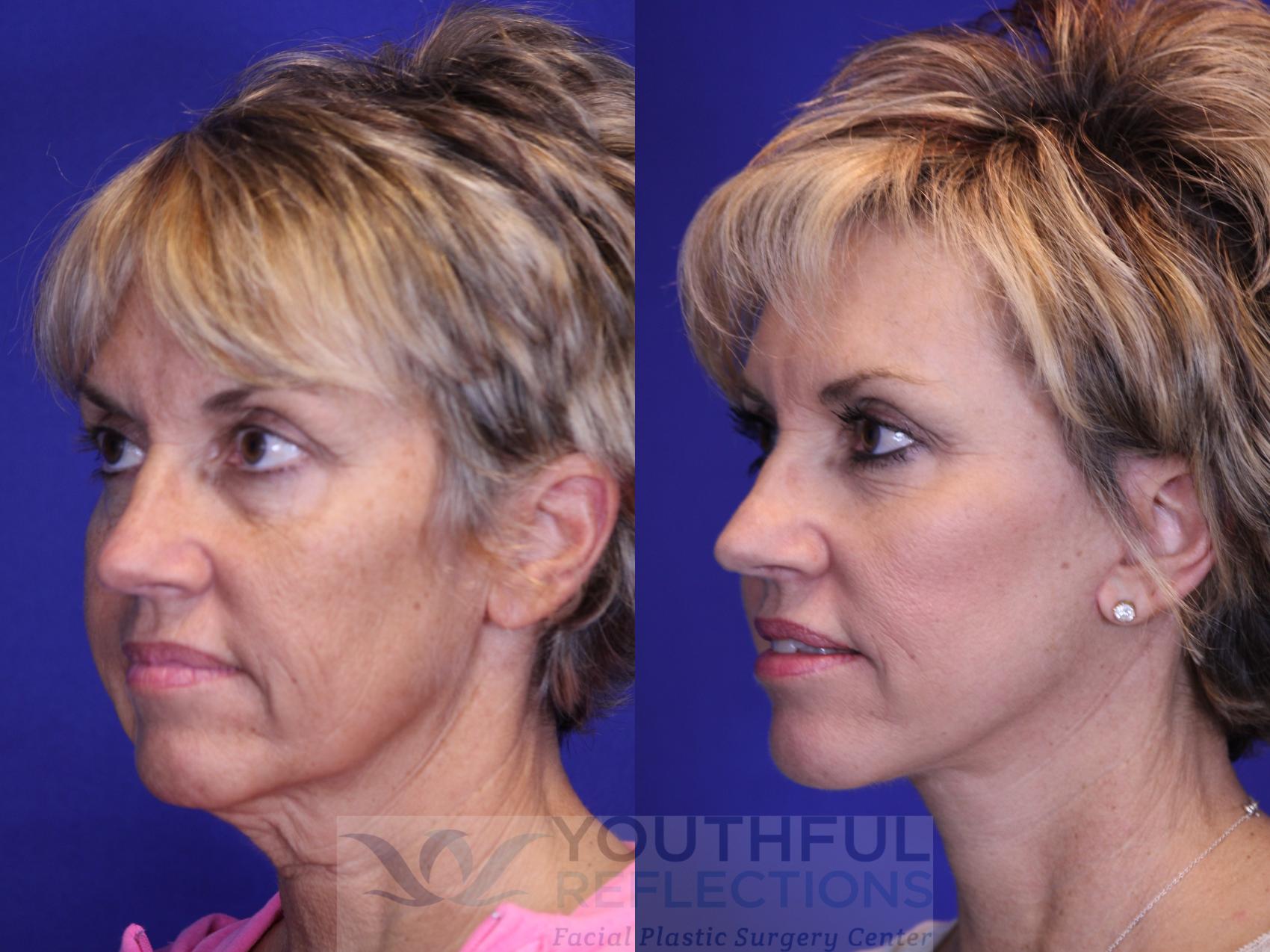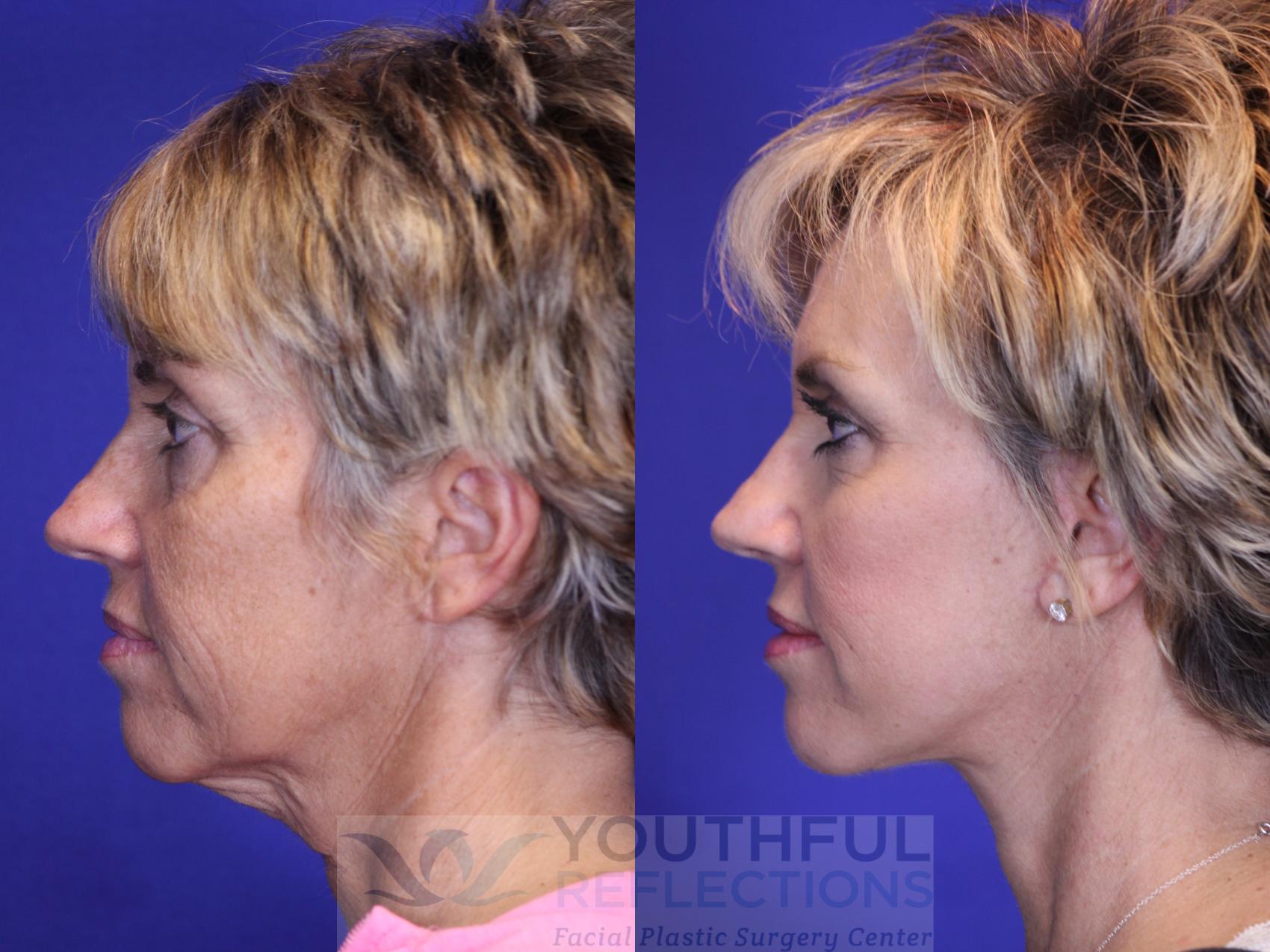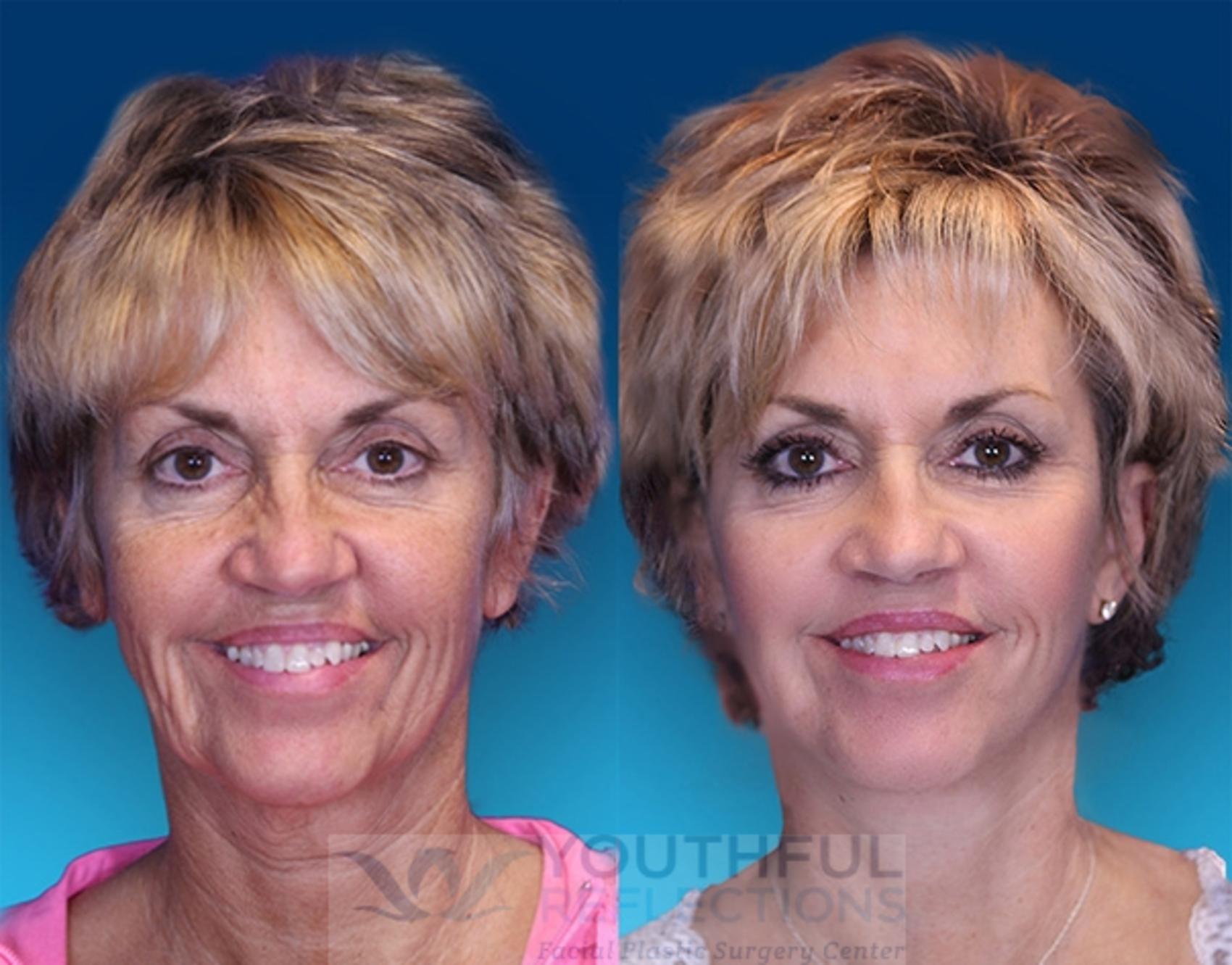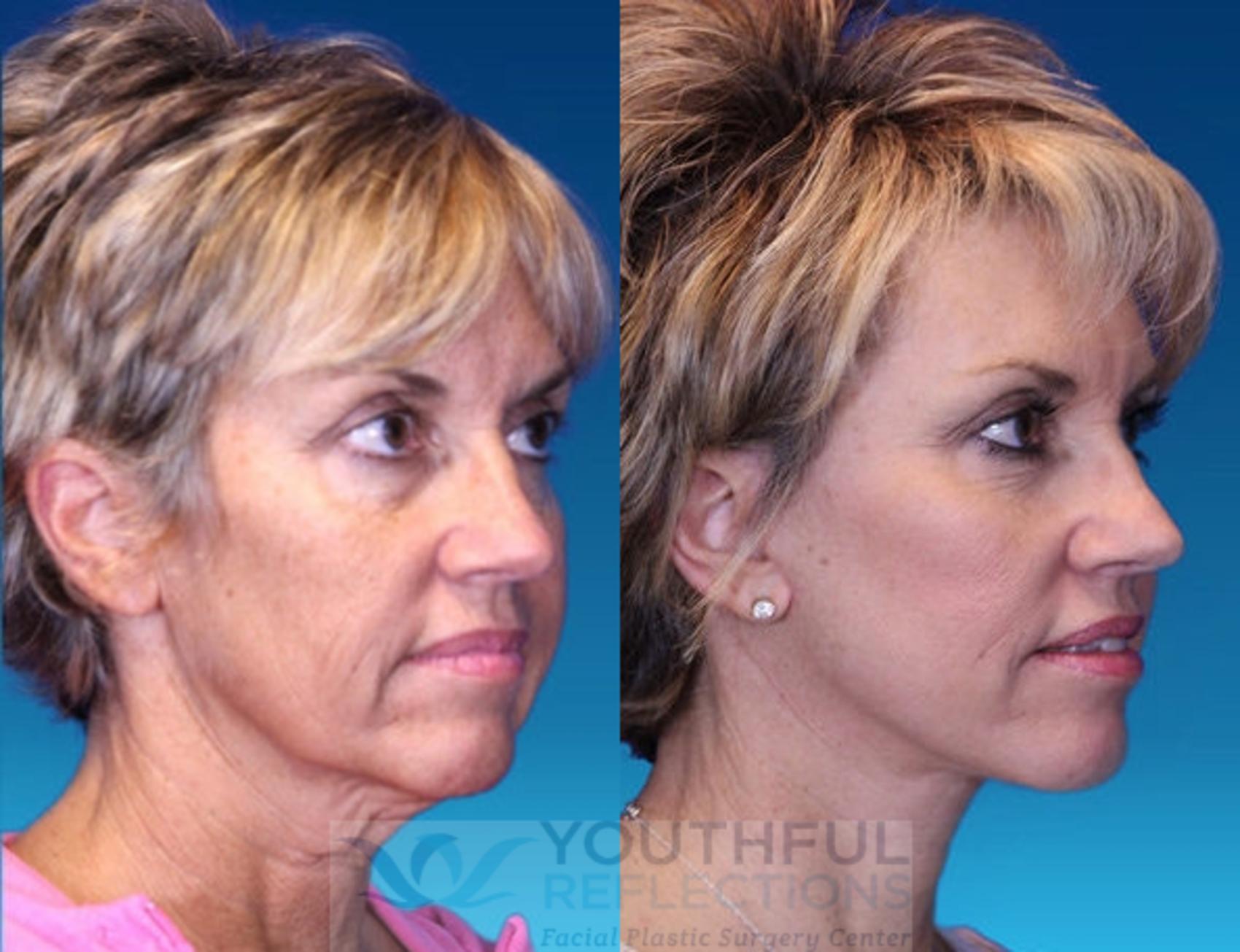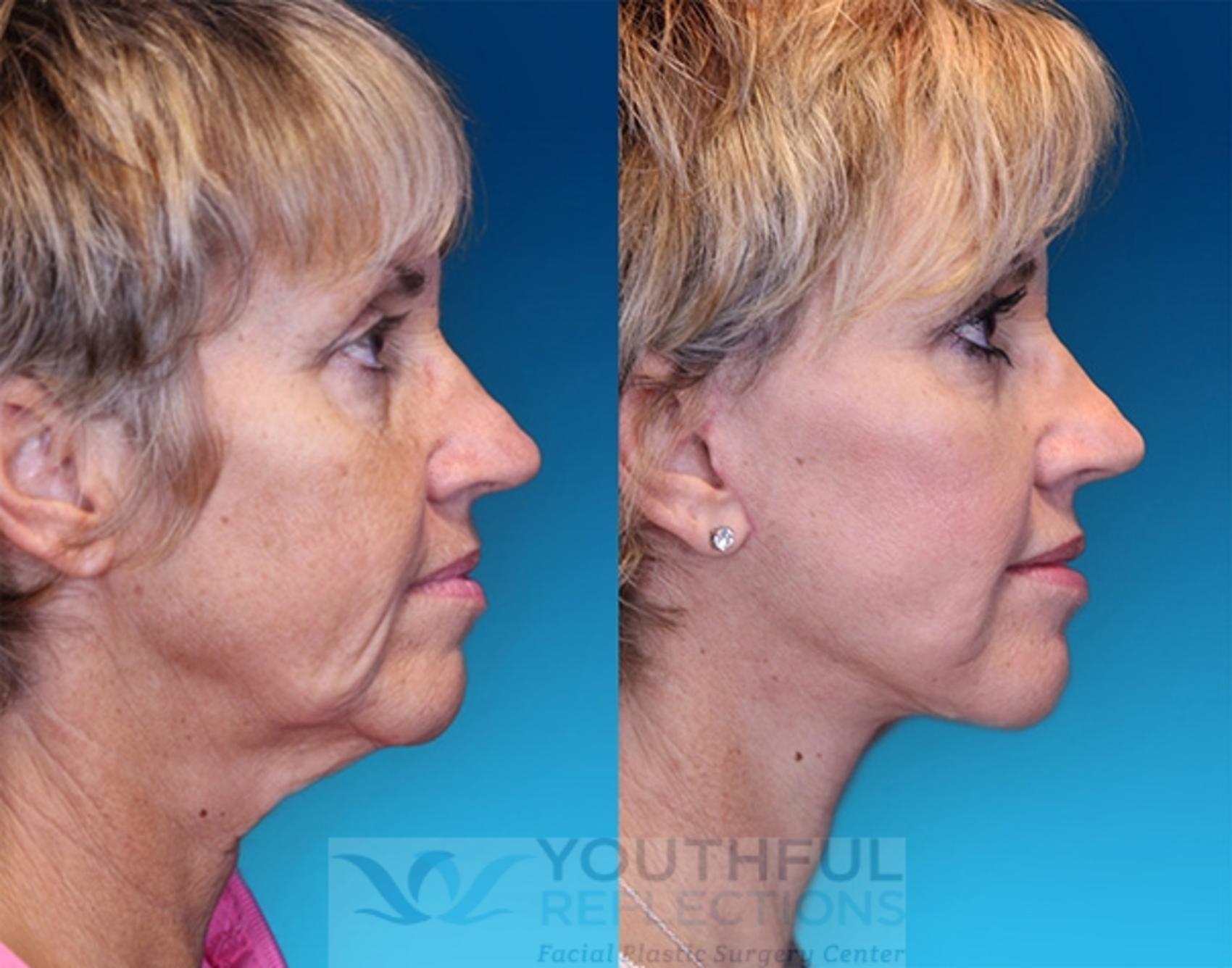 real patient results
Angie had thought about facial plastic surgery for over 10 years because she was very self-conscious about the sagging skin in her face. She did not believe that her appearance was reflective of how she felt so she finally searched online for a doctor to work with. After a consultation with Dr. Boggess she felt comfortable and confident in his abilities to provide her the results she wished for.
Following her procedure Angie feels like a new person, beaming with confidence. "It was the best thing I have ever done for myself".
FAQs
What led you to have facial plastic surgery?
It was something that I had been wanting for a long time. I was always very self-conscious, especially with the right side of my face. I had sagging jowls and neck and whenever I would talk to someone, I would put my hand up to try and hide it.
How long did you think about it before moving forward?
This was something I had wanted for a long time, over 10 years. I actually had discussed it with several people and decided to go see someone.
Why did you choose Dr. Boggess?
I researched who I felt would be an experienced facial surgeon and set up an appointment with Dr. Boggess. After consulting with him on expectations and seeing his other results, I felt comfortable and confident with him.
How was your experience?
The staff and Dr. Boggess were very helpful. With any questions or concerns, they always made me feel very comfortable.
How did you feel once the healing process was over?
Like a new person. A person with confidence not feeling that I had to hide anymore. I was always insecure with the way I looked… Not anymore!
How has this changed your life?
It was the best thing I have ever done for myself. Thank you Dr. Boggess for making me look the way I feel