Youthful Reflections: Michael A. Boggess, MD
213 Overlook Circle, Suite B-3
Brentwood, TN 37027
Phone: (615) 942-8016
Monday–Friday: 9 a.m.–4 p.m.

YOUTHFUL REFLECTIONS PATIENT AGE 67
*Keep in mind that each patient is unique and your results may vary.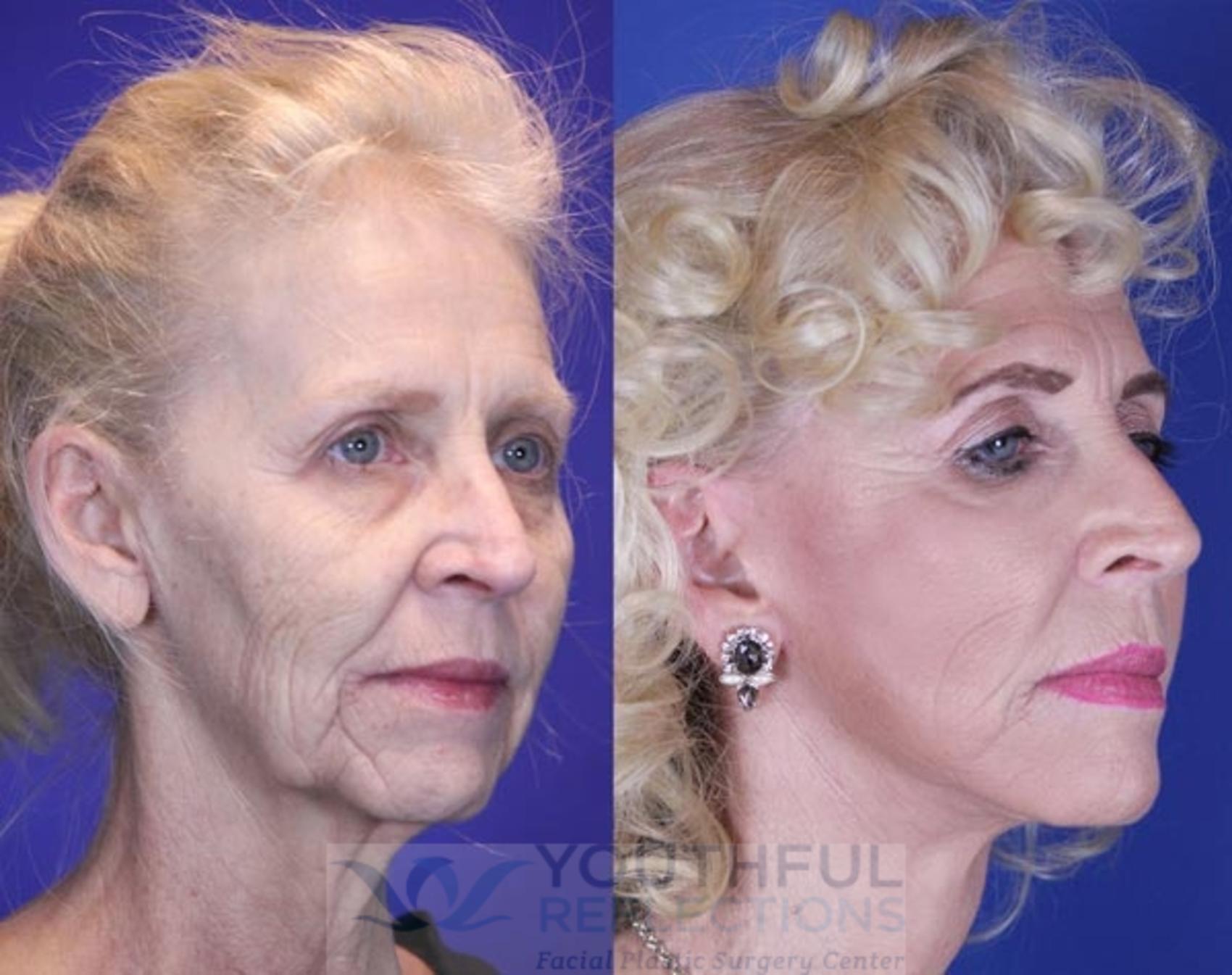 Before & After

Procedures:
Level 3 Reflection Lift
Fat Transfer
Fractional CO2 Laser Skin Resurfacing
Results:
At age 67, patient had noticed progressive aging of the face and neck for several years. She didn't like to look at pictures of herself anymore, because she felt like she looked old. She hated the wrinkles around her mouth and the sagging in the jowls and neck. She started researching online to see what could be done to reverse these changes. She found Dr. Boggess, and after reviewing his credentials and seeing his results, she decided to schedule a complimentary consultation. At the time of her consultation, she was noted to have marked sagging in the jowls and neck, deep wrinkles and sun-damaged skin, and loss of midface volume with deepening of the nasolabial folds and marionette lines around the mouth. She underwent a Level 3 Reflection Lift, Fat Transfer for augmentation of the midface, and full face laser resurfacing. As demonstrated in the postoperative pictures, she has dramatic improvement in the contour of the neck and jawline, softening or the nasolabial folds and marionette lines with increased cheek volume, and marked reduction in facial wrinkles. She was very pleased with her results and the natural, more youthful look that she was able to achieve.
Surgeon: Michael A. Boggess M.D.
Back to Top