Youthful Reflections: Michael A. Boggess, MD
213 Overlook Circle, Suite B-3
Brentwood, TN 37027
Phone: (615) 942-8016
Monday–Friday: 9 a.m.–5 p.m.

YOUTHFUL REFLECTIONS PATIENT AGE 64
*Keep in mind that each patient is unique and your results may vary.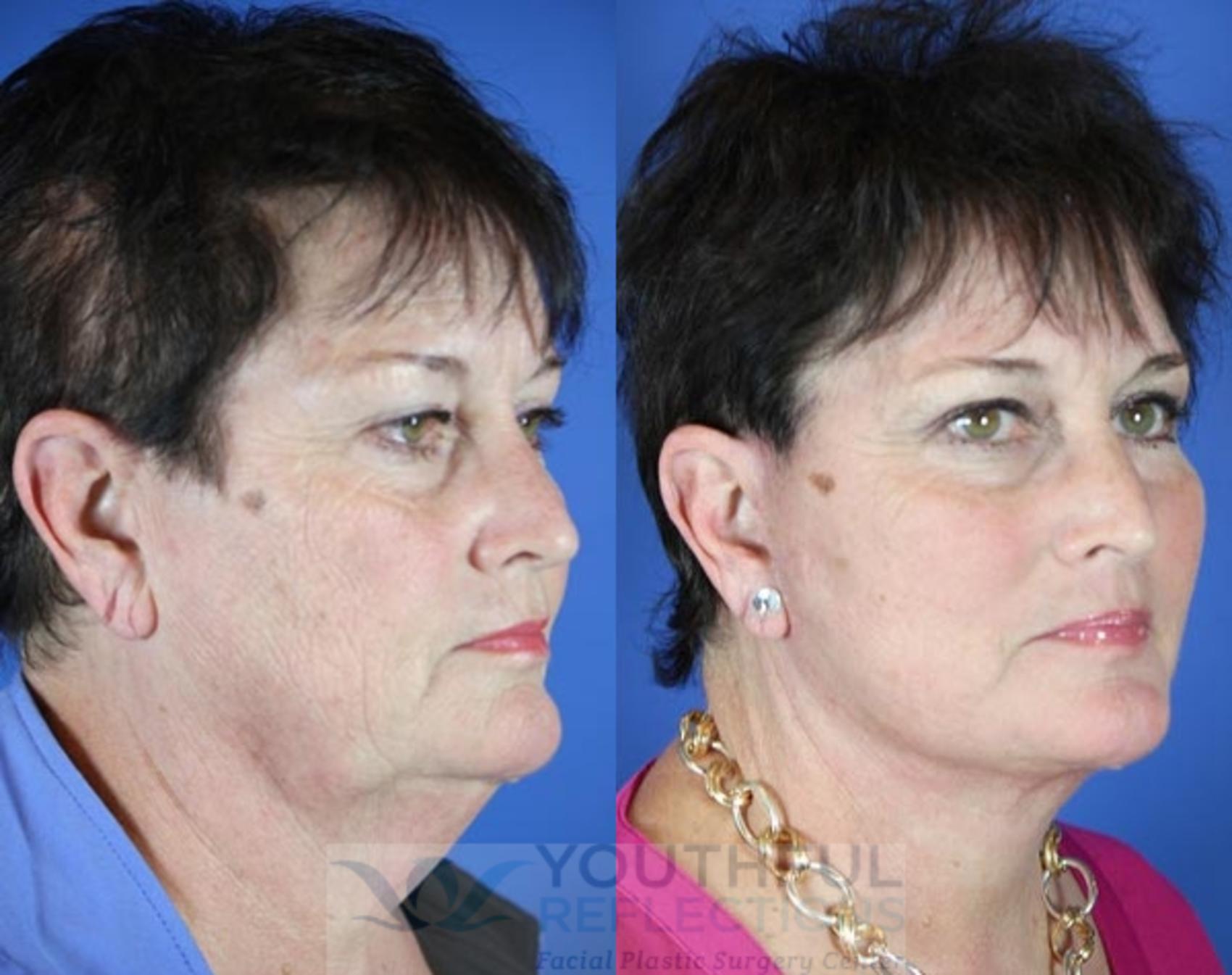 Before & After

Procedures:
Facelift / Reflection Lift
Fractional CO2 Laser Skin Resurfacing
Results:
As a realtor, patient works in a business in which a youthful, attractive appearance is an asset. At 64 years of age, she felt that age related changes in the face and neck were making her look much older than her age, and that her appearance was making her less competitive in her job. She reached out to Dr. Boggess to see if he could help turn back the hands of time for her a little bit. After discussing her concerns with him by phone, she scheduled a complimentary consultation. At the time of her consultation, she was noted to have marked sagging in the neck and jowls and wrinkling of the facial skin. She was very motivated and underwent a Level 3 Reflection Lift and full face laser skin resurfacing the following day using light sedation and local anesthesia. As demonstrated in the postop pictures, she has had dramatic improvement in the contour of the jawline and neck and reduction in facial wrinkles. She was very pleased with her results and her more youthful look.
Surgeon: Michael A. Boggess M.D.
Back to Top