Youthful Reflections: Michael A. Boggess, MD
213 Overlook Circle, Suite B-3
Brentwood, TN 37027
Phone: (615) 942-8016
Monday–Friday: 9 a.m.–4 p.m.

YOUTHFUL REFLECTIONS PATIENT AGE 74
*Keep in mind that each patient is unique and your results may vary.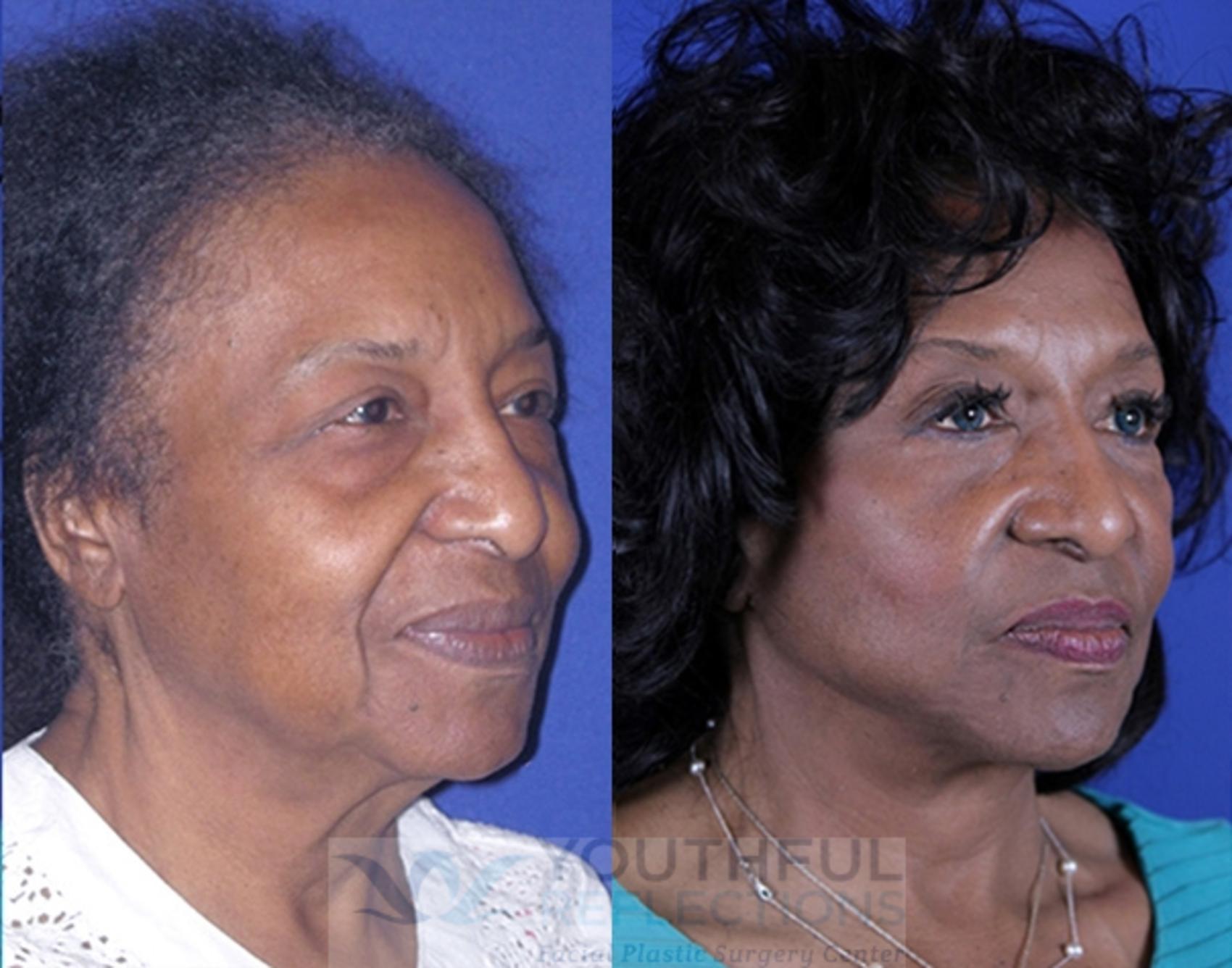 Before & After

Procedures:
Facelift / Reflection Lift
Lower Blepharoplasty
Fat Transfer
Results:
Patient presented in her early 70's with concerns related to aging of the face and neck. African-American patients tend to have thicker dermis of the skin and don't typically wrinkle the way Caucasians do as they age. However, they commonly experience volume loss in the midface with atrophy of the cheeks resulting in deep nasolabial folds and marionette lines and bags under the eyes. At the time of her consultation with Dr. Boggess, she was noted on examination to have these changes associated with midface volume loss, in addition to sagging along the jawline and neck with platysmal banding. She underwent a Level 3 Reflection Lift to improve the contour of the jawline and neck, fat transfer for volume augmentation of the midface, and lower blepharoplasty to reduce the bags under the eyes. The 1 year postop pictures demonstrate dramatic improvement in midface volume with marked reduction of nasolabial folds and marionette lines, resolution of lower eyelid bags, and a sharp, well-defined jawline and neck. She was very pleased with the results and her natural, youthful appearance.
Surgeon: Michael A. Boggess M.D.
About This Patient
Race
Black or African American
Back to Top