Youthful Reflections: Michael A. Boggess, MD
213 Overlook Circle, Suite B-3
Brentwood, TN 37027
Phone: (615) 942-8016
Monday–Friday: 9 a.m.–4 p.m.

YOUTHFUL REFLECTIONS PATIENT AGE 52
*Keep in mind that each patient is unique and your results may vary.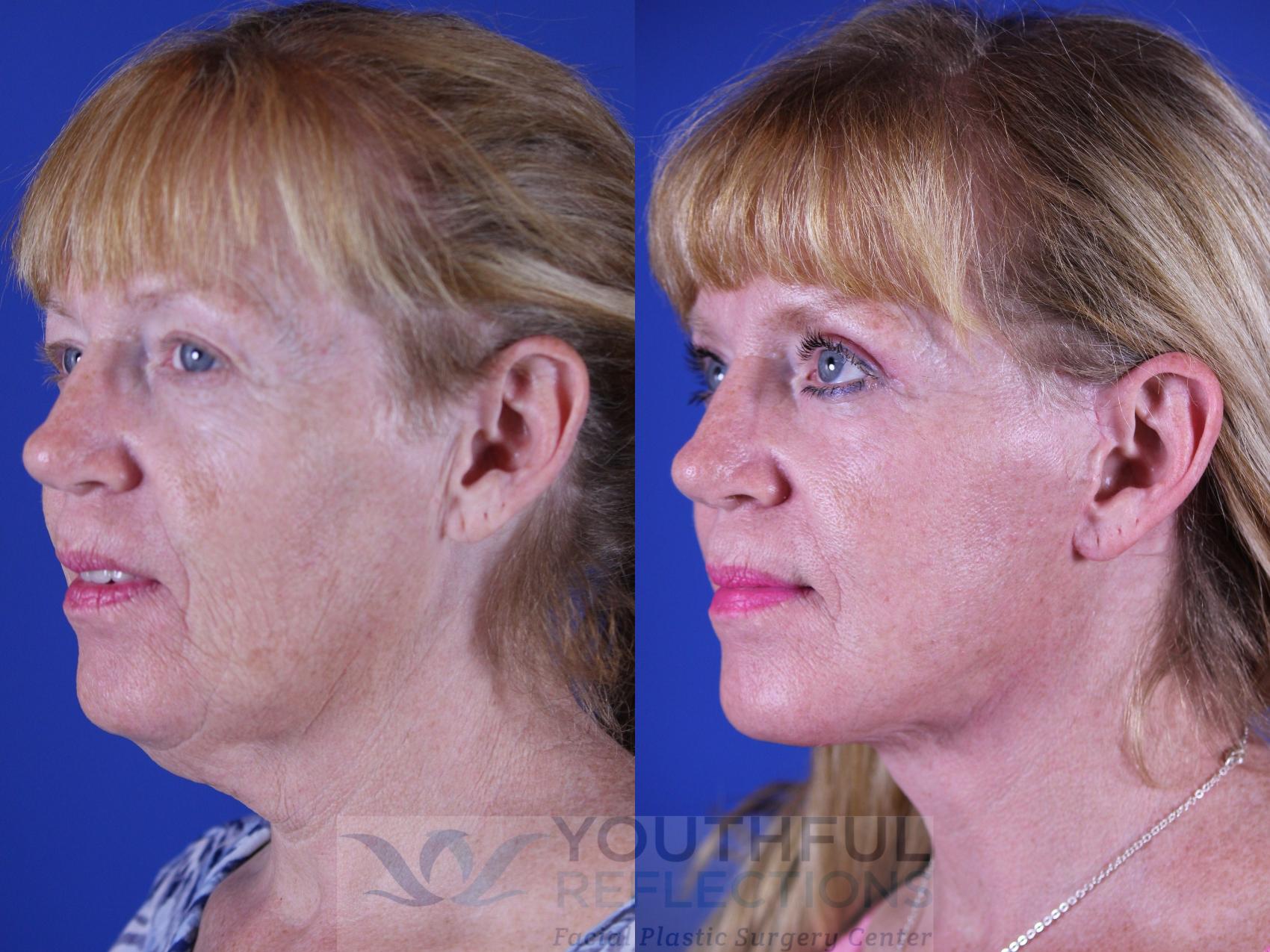 Before & After

Procedures:
Level 3 Reflection Lift
Upper Blepharoplasty
Fractional CO2 Laser Skin Resurfacing
Results:
Patient presented at age 52 with premature aging of the face and neck. She had marked sagging of the neck and hooding of the upper eyelids that made her look much older than her age. She hated looking in the mirror and struggled with poor self-esteem, because she was very self-conscious of her appearance. She did not think that she could afford plastic surgery, but knew that she had to do something to feel better about herself. She came in for a complimentary consultation at Youthful Reflections and met with Dr. Boggess to determine what could be done to address her concerns. At the time of her consultation, she was noted to have significant skin and soft tissue laxity in the neck, hooding of the upper eyelids and fine wrinkling of the face. Dr. Boggess recommended a Level 3 Reflection Lift, Upper blepharoplasty, and full face laser skin resurfacing. We were able to work with her on a financing plan that allowed her to proceed within a budget that she could afford. As demonstrated in her postop pictures, she has dramatic improvement in the neck and jawline, improvement in the appearance of the eyes by eliminating the upper lid hooding, and improvement in the texture of the skin. She is very excited about the results and has so much more self-confidence. She said, "This is the best thing that I could have ever done. I absolutely love the Outcome."
Surgeon: Michael A. Boggess M.D.
Back to Top