Youthful Reflections: Michael A. Boggess, MD
213 Overlook Circle, Suite B-3
Brentwood, TN 37027
Phone: (615) 942-8016
Monday–Friday: 9 a.m.–4 p.m.

YOUTHFUL REFLECTIONS PATIENT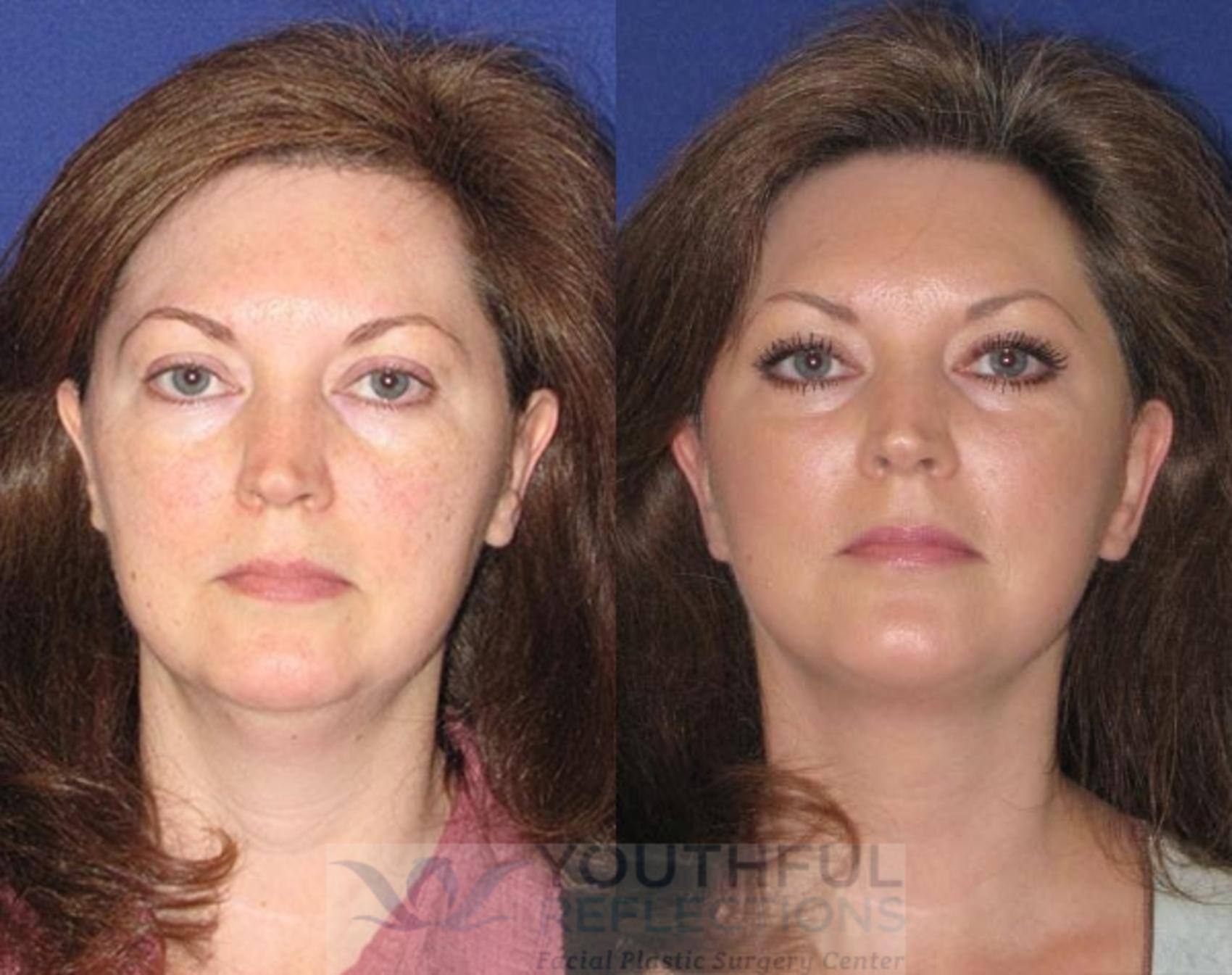 Before & After
Procedure:
Results:
This patient presented in her early 40's with concerns related to her neck. Although she was still a young lady, she had never had a great neckline, and it was only worsening with age. She was, otherwise, still very youthful in appearance. She scheduled a consultation with Dr. Boggess to see what she could do to address her concerns. At the time of her consultation, she was noted to have some fullness and skin laxity in the neck causing poor definition of her jawline and a blunted angle to the neck. She underwent a Level 2 Reflection Lift for sculpting of the neck and jawline and tightening of the loose skin and soft tissues. The procedure was performed under light sedation with local anesthesia in an office-based setting. Her postop photos demonstrate marked improvement in the neck and jawline. She was very happy with her youthful, natural appearance.
Procedures Performed
Provider: Michael A. Boggess M.D.
About This Patient
View All Patient Photos
*Keep in mind that each patient is unique and your results may vary.
Results
Worth Waiting For
We understand you want your facial plastic surgery right away, but this is an instance where patience pays off. Our surgeries are often booked out a few months because Dr. Boggess:
Is highly accomplished, and his services are in demand.

Takes his time to ensure outstanding safety, care, and results.

Offers personalized techniques that aren't available elsewhere.

We are worth the wait.
Learn more about why the best facial plastic surgeons are worth the wait, and how you can make the most of that time in this blog post.
Learn More
Back to Top