Youthful Reflections: Michael A. Boggess, MD
213 Overlook Circle, Suite B-3
Brentwood, TN 37027
Phone: (615) 942-8016
Monday–Friday: 9 a.m.–5 p.m.

YOUTHFUL REFLECTIONS PATIENT AGE 55
*Keep in mind that each patient is unique and your results may vary.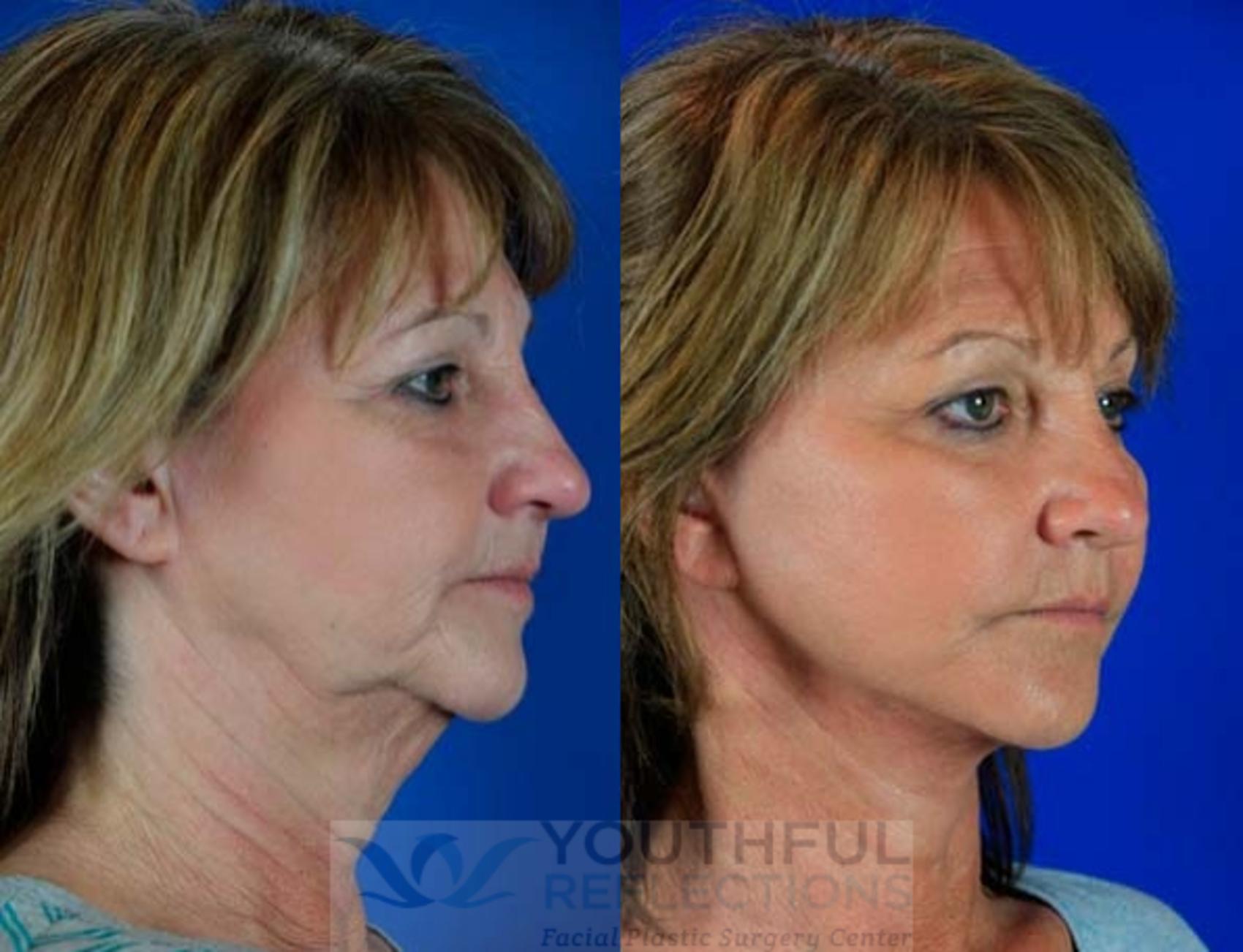 Before & After

Procedures:
Facelift / Reflection Lift
Fat Transfer
Fractional CO2 Laser Skin Resurfacing
Results:
Patient is a 55 year-old female who presented with concerns related to progressive sagging in the jowls and neck and wrinkling of the skin. She had noticed these problems progressively worsening over the past 10 years. She did not like the aging appearance that she noticed when she looked in the mirror. She wanted to do something to help her feel better about herself, so she scheduled a complimentary consultation with Dr. Boggess. After meeting with Dr. Boggess and discussing her concerns and treatment options, she felt comfortable with him and elected to proceed with facial rejuvenation. She underwent face/neck lift, including liposculpting of the jowls and platysmaplasty, and full face fractional CO2 laser skin resurfacing. As demonstrated in her before and after pictures, she had marked improvement in the contour of the neck and jawline and reduction in facial wrinkles with improved skin texture. She was so excited and thrilled with the results that she participated in a televised news interview with Dr. Boggess to share her experience.
Surgeon: Michael A. Boggess M.D.
Back to Top