Youthful Reflections: Michael A. Boggess, MD
213 Overlook Circle, Suite B-3
Brentwood, TN 37027
Phone: (615) 942-8016
Monday–Friday: 9 a.m.–4 p.m.

YOUTHFUL REFLECTIONS PATIENT AGE 46
*Keep in mind that each patient is unique and your results may vary.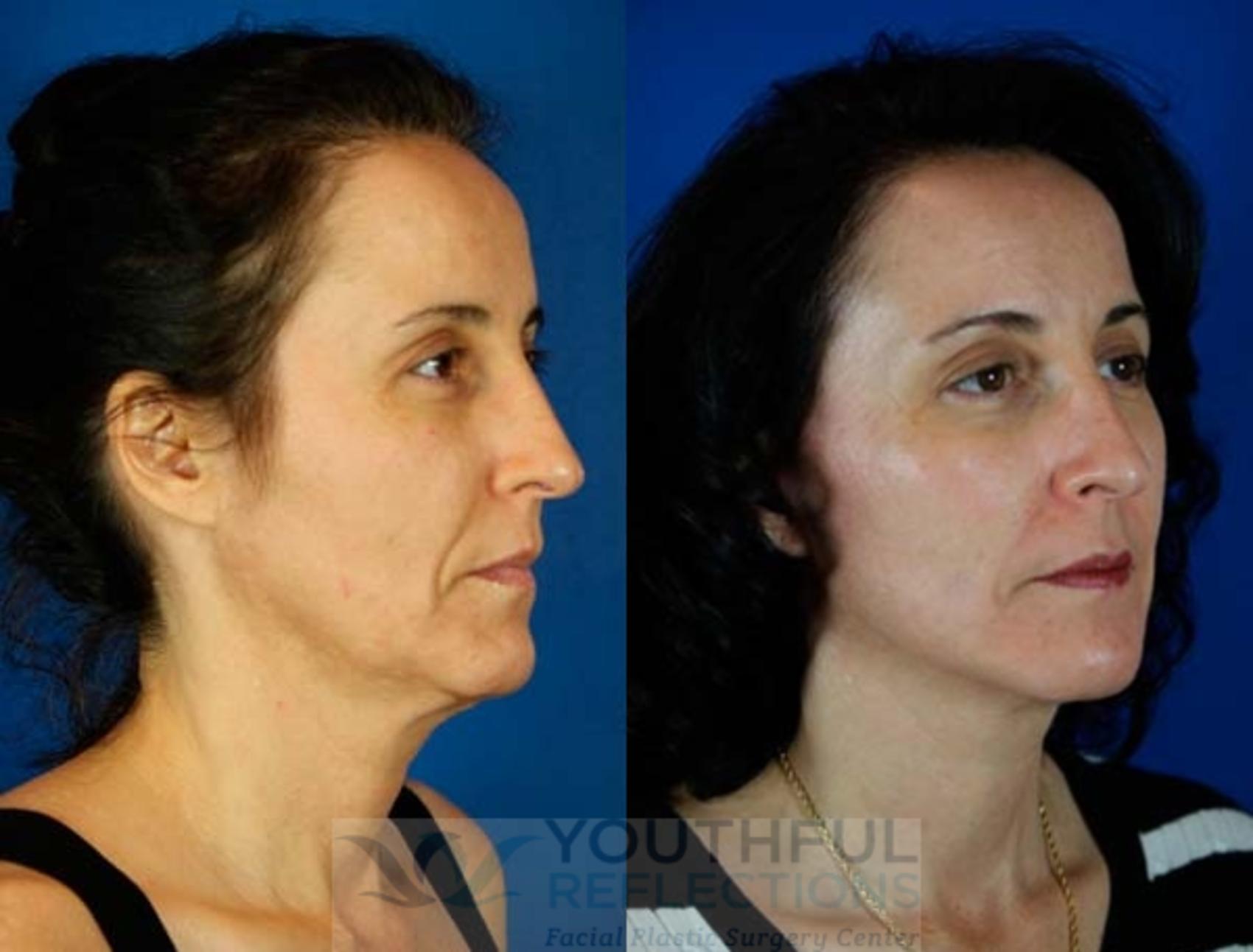 Before & After

Procedures:
Level 3 Reflection Lift
Fat Transfer
Results:
Patient is a 46 year-old female who presented with concerns related to sagging in the neck and along the jawline, in addition to deepening of the smile lines around the mouth. She had noticed these aging changes slowly progressing over a 2 year period. She decided to schedule a consultation with Dr. Boggess to assess her facial rejuvenation options. After meeting with him and discussing her concerns, she elected to undergo face/neck lift, including liposculpting of the jowls and neck and midline platysmaplasty, in addition to fat transfer to restore some midface volume. Her postoperative photos show a significant improvement in the contour of the neck and jawline and softening of the nasolabial folds and marionette lines. She was very pleased with her natural, youthful appearance.
Surgeon: Michael A. Boggess M.D.
Back to Top