Youthful Reflections: Michael A. Boggess, MD
213 Overlook Circle, Suite B-3
Brentwood, TN 37027
Phone: (615) 942-8016
Monday–Friday: 9 a.m.–5 p.m.

YOUTHFUL REFLECTIONS PATIENT AGE 67
*Keep in mind that each patient is unique and your results may vary.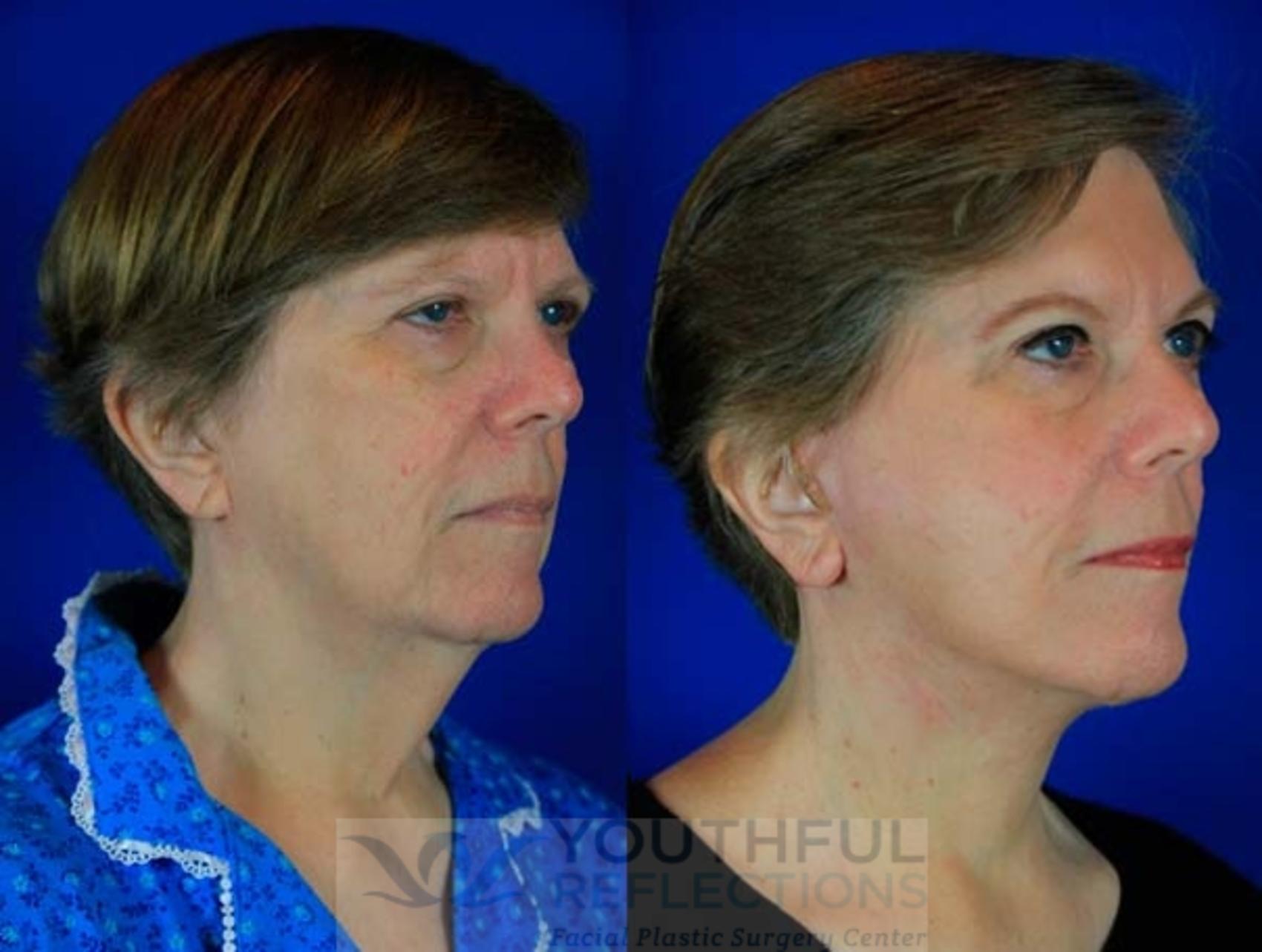 Before & After

Procedures:
Level 3 Reflection Lift
Brow Lift
Results:
This patient is a 67 year-old female who lost a large amount of weight following bariatric surgery. After losing so much weight, she had marked sagging in the neck and along the jawline, midface volume loss, and deepening of the nasolabial folds. She also had some concerns related to drooping of the brow that was causing some hooding of the upper eyelids which made her look tired. She felt great about the weight loss, but she did not like the aged, tired appearance that resulted from the excess skin laxity that resulted. She scheduled a consultation with Dr. Boggess to determine her facial rejuvenation options. After meeting with him, she felt very comfortable with his experience and recommendations. She elected to proceed with a level 3 Reflection Lift and Brow Lift. As demonstrated in her before and after pictures, she has marked improvement in her jawline and neck and enhancement of the eyes. She is very excited about her healthy weight and her youthful appearance.
Surgeon: Michael A. Boggess M.D.
Back to Top