If you've googled "can you tighten a saggy face," you've likely seen an assortment of home remedies such as skin-firming creams and advice ranging from massaging the area to applying mashed banana paste. Even though a daily skincare routine is important for maintaining healthy and youthful-looking skin, tightening saggy skin often requires nonsurgical or surgical procedures to get the desired results.
The most effective approach to skin tightening depends on the skin's laxity—how much it is sagging—and your cosmetic goals. Someone with moderate jowls, for example, won't see much change with do-it-yourself home treatments. In this post, I'll describe several options for firming and smoothing your skin.
Why Does Skin Sag?
The factors that contribute to skin laxity are too numerous to list entirely, but they include a person's lifestyle, diet, and the natural aging process. Changes in the skin's deeper layer—the dermis—result in sagging. The dermal layer is where you'll find 2 proteins that are critical to the skin's structure—collagen and elastin. The body gradually produces less of these proteins as we age, meaning your skin loses its ability to stretch and snap back into its original shape and starts to sag.
Skin Tightening Options
If you're pulling back the skin on your face while looking in the mirror, consider these options to get the results you want:
Professional-grade skincare products: Not all products are created equally. The quality ingredients in products such as InterFuse® Treatment Cream from skinbetter science® include a blend of messenger peptides that nourish 5 types of collagen. Growth Factor Serum from ZO® Skin Health is a lightweight gel that minimizes expression lines and wrinkles.
Laser skin resurfacing: If collagen and elastin are the building blocks of firmer skin, and our bodies produce less of these proteins as we age, the solution is stimulating the body to increase their production. That's how laser skin tightening—and virtually all energy-based skin treatments—work. We use a fractional CO2 laser for smoothing and resurfacing the skin. Laser pulses create pinpoint injuries to the skin's surface, leaving most of the skin undamaged. These controlled injuries trigger the growth of healthy skin cells and collagen production.
Fat Transfer: Using a patient's own fat to restore volume to the face is a technique I often perform in conjunction with other procedures. Even though the primary purpose of fat transfer is to fill in areas such as sunken cheeks or undereye hollows, the fat itself includes regenerative cells that rejuvenate and repair skin cells and help tighten skin.
Facelift: For people with moderate to severe sagging along the jawline and neck, there is no substitute for a facelift. My signature Reflection Lift embodies my philosophy of customizing a procedure to address each patient's unique needs. I often combine a facelift with laser skin treatments, fat transfer, and other facial plastic surgery procedures, such as eyelid surgery, to create results that exceed a patient's expectations.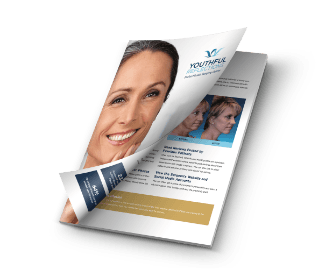 Considering a Facelift?
Start With Our Expert's Guide
"An Expert's Guide to Facelift Surgery" provides essential information for anyone thinking about getting a facelift. Double board-certified facial plastic surgeon Dr. Michael Boggess is considered Nashville's facelift expert after performing thousands of facial rejuvenation procedures with consistently remarkable results.
The Expert's Guide explains:
How to choose a surgeon you can trust
What to do before your facelift
Why a Reflection Lift is more than a facelift
When you'll be ready for a big social event
Get Your FREE Expert's Guide to Facelift Surgery
Questions?
Learn more about your skin tightening options and which path is right for you by requesting a consultation at Youthful Reflections. I take whatever time is needed to assess your facial anatomy and learn about your goals and concerns in order to recommend the best procedures to achieve your goals. You can also call us at (615) 942-8016 to schedule an appointment.