Youthful Reflections: Michael A. Boggess, MD
213 Overlook Circle, Suite B-3
Brentwood, TN 37027
Phone: (615) 942-8016
Monday–Friday: 9 a.m.–4 p.m.

Microneedling
There are several nonsurgical skin rejuvenation treatments that stimulate the production of new collagen to improve the skin's texture and tone. Microneedling is one of the most effective of them all, creating visibly tighter skin while reducing pore size and minimizing fine lines and wrinkles for our patients from Brentwood, Nashville, Memphis, and Knoxville, TN, and Huntsville, AL.
How Does Microneedling Work?
Microneedling (sometimes called collagen induction therapy) stimulates the production of new collagen by creating tiny injuries in the skin and triggering the body's natural healing process. Collagen is essential for having smooth, tight skin that gives you a youthful appearance. We can enhance the results of microneedling by applying serums to the treatment area, which penetrate the skin's surface through the tiny channels.
What Does Microneedling Treat?
Microneedling's versatility is one of the reasons it has become such a popular procedure. Microneedling is most often used on the face to target:
Acne scars
Age spots (sun spots)
Fine lines and wrinkles
Large pores
Loose skin
Uneven skin tone
Combining microneedling with other nonsurgical facial rejuvenation treatments, such as dermal fillers, can provide long-lasting, comprehensive results. You'll have visibly tighter skin with improved skin texture and tone, and a clear reduction in pore size, fine lines, and wrinkles.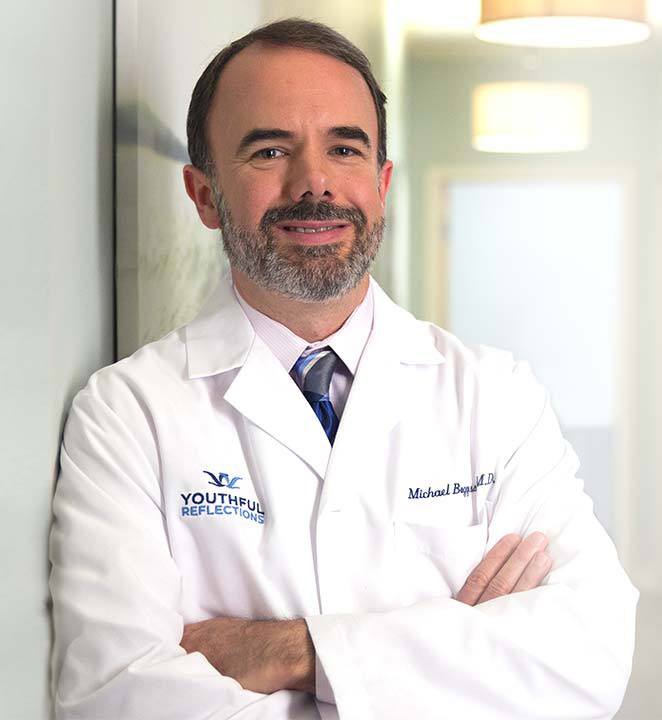 Dr. Boggess
By focusing exclusively on facial procedures, Dr. Boggess provides patients a level of expertise rarely found at other plastic surgery practices in the Southeast. Certified by both the American Board of Facial Plastic & Reconstructive Surgery and the American Board of Otolaryngology, Dr. Boggess combines exceptional technical skill with a down-to-earth demeanor that puts patients at ease from the moment they meet him.
Is Microneedling Better Than Home Treatments?
Some of our Nashville microneedling patients ask if they can get the same results with rollers designed to use at home. Do-it-yourself home rollers don't produce results similar to those achieved by microneedling because they barely penetrate the skin. The micro-injuries created during microneedling treatments are the key to stimulating new collagen. That doesn't occur with home rollers. The home devices may give your skin a temporary brighter appearance, but not much more.
Start With a Consultation
The first step in learning about what Dr. Boggess can do for you is scheduling a personal consultation. Dr. Boggess is known for taking whatever time is needed to learn about your concerns and expectations and to recommend the procedure or procedures best suited to produce the desired results. You can request a consultation using the online form or call our office at (615) 942-8016 to schedule an appointment.
Results
Worth Waiting For
We understand you want your facial plastic surgery right away, but this is an instance where patience pays off. Our surgeries are often booked out a few months because Dr. Boggess:
Is highly accomplished, and his services are in demand.

Takes his time to ensure outstanding safety, care, and results.

Offers personalized techniques that aren't available elsewhere.

We are worth the wait.
Learn more about why the best facial plastic surgeons are worth the wait, and how you can make the most of that time in this blog post.
Learn More
Back to Top