Youthful Reflections: Michael A. Boggess, MD
213 Overlook Circle, Suite B-3
Brentwood, TN 37027
Phone: (615) 942-8016
Monday–Friday: 9 a.m.–4 p.m.

YOUTHFUL REFLECTIONS PATIENT AGE 69
*Keep in mind that each patient is unique and your results may vary.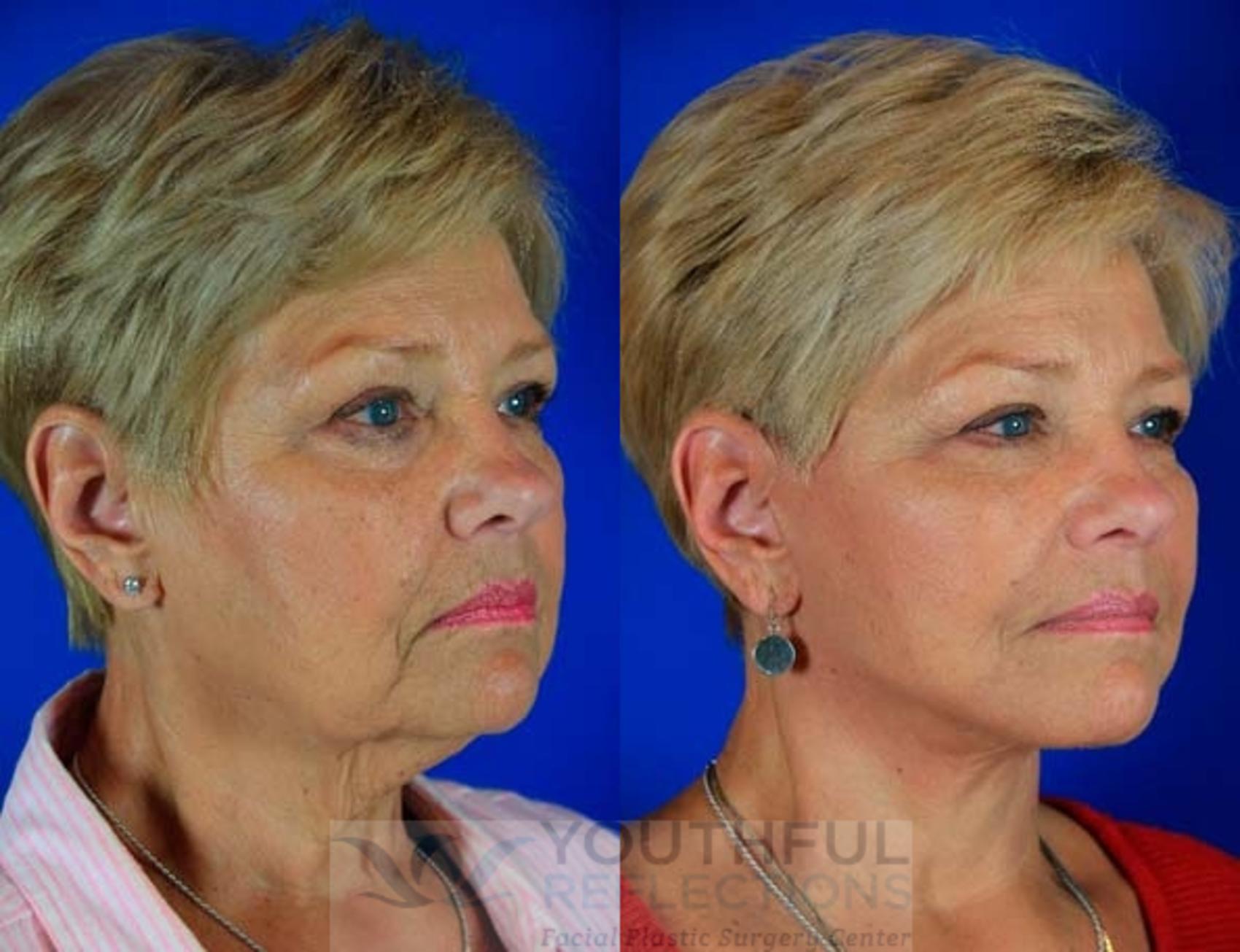 Before & After

Procedures:
Level 3 Reflection Lift
Fat Transfer
Results:
She is a 69 year-old female who lost a significant amount of weight over a 3 year period through lifestyle change, including diet and exercise. Following the weight loss, she began to notice increased sagging in the neck and along the jawline, midface volume loss, and deepening of the nasolabial folds. Despite the fact that she felt so much better physically after losing the weight, she did not like the aged appearance that resulted after the weight loss. She wanted to do something to help her look as young as she felt, so she scheduled a complimentary consultation with Dr. Boggess. After meeting with Dr. Boggess, describing her concerns, and discussing treatment options, she decided to proceed with a level 3 Reflection Lift and Fat Transfer. As seen in the postoperative pictures, she has dramatic improvement in the neck and jawline, softening of the nasolabial folds and marionette lines, and improvement in midface volume, providing a natural, more youthful appearance. She was thrilled with the results.
Surgeon: Michael A. Boggess M.D.
Back to Top