Youthful Reflections: Michael A. Boggess, MD
213 Overlook Circle, Suite B-3
Brentwood, TN 37027
Phone: (615) 942-8016
Monday–Friday: 9 a.m.–4 p.m.

YOUTHFUL REFLECTIONS PATIENT AGE 70
*Keep in mind that each patient is unique and your results may vary.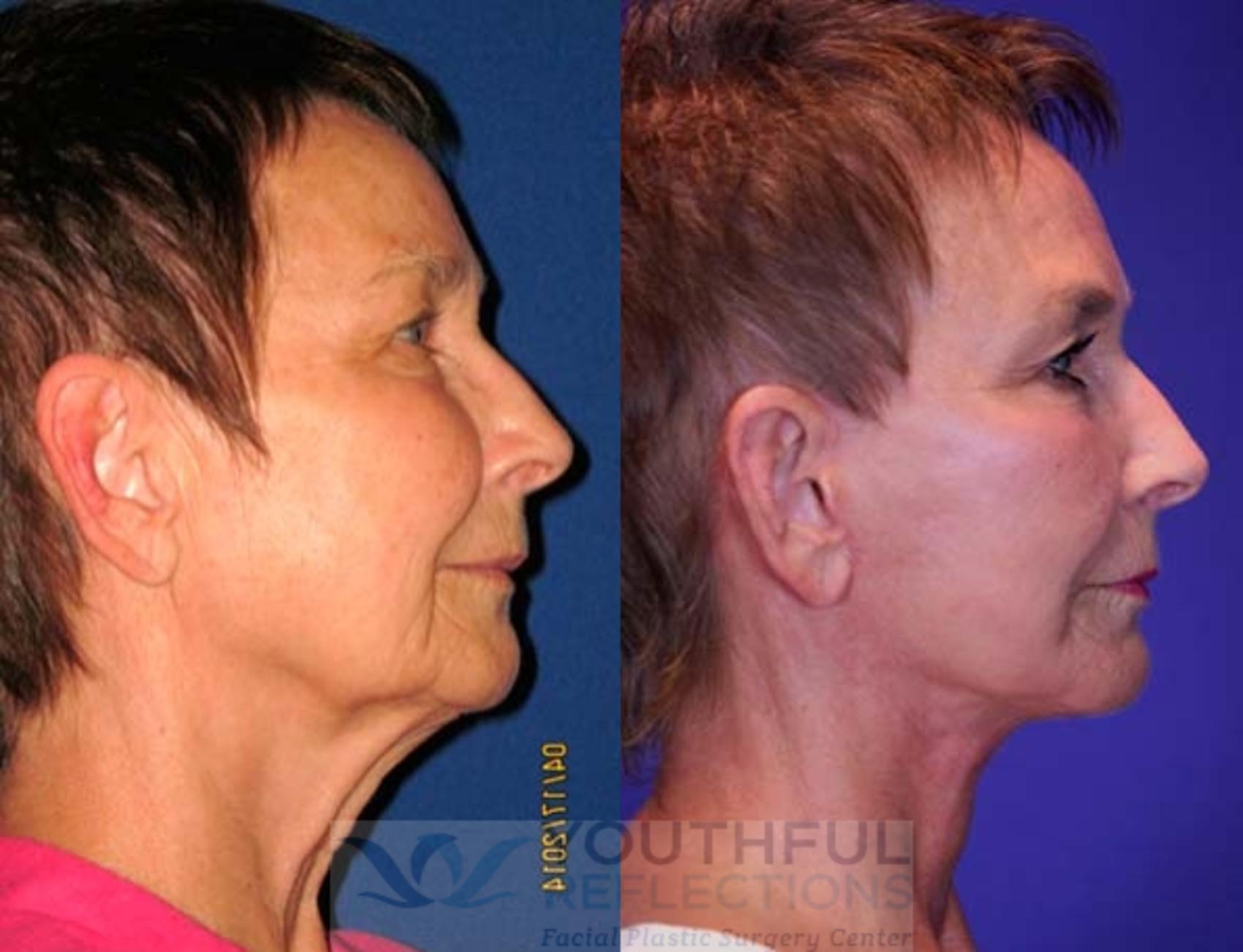 Before & After

Procedures:
Facelift / Reflection Lift
Results:
Patient is a 70 year-old patient who presented with concerns related to sagging in the jowls and marked sagging in the neck with heavy platysmal bands. She felt that these issues gave her an aged appearance that she did not like. She scheduled a complimentary consultation with Dr. Boggess to learn more about her facial rejuvenation options. After meeting with him, she felt comfortable with his experience and recommendations. She decided to undergo a face/neck lift, including liposculpting of the jowls and midline platysmaplasty. As seen in her postoperative pictures, she had dramatic improvement in her neck and jawline, giving her a natural, more youthful appearance. She has been extremely pleased with her results and has shared her experience with others by speaking with prospective patients at open house events for Dr. Boggess' practice.
Surgeon: Michael A. Boggess M.D.
Back to Top