Youthful Reflections: Michael A. Boggess, MD
213 Overlook Circle, Suite B-3
Brentwood, TN 37027
Phone: (615) 942-8016
Monday–Friday: 9 a.m.–4 p.m.

YOUTHFUL REFLECTIONS PATIENT AGE 76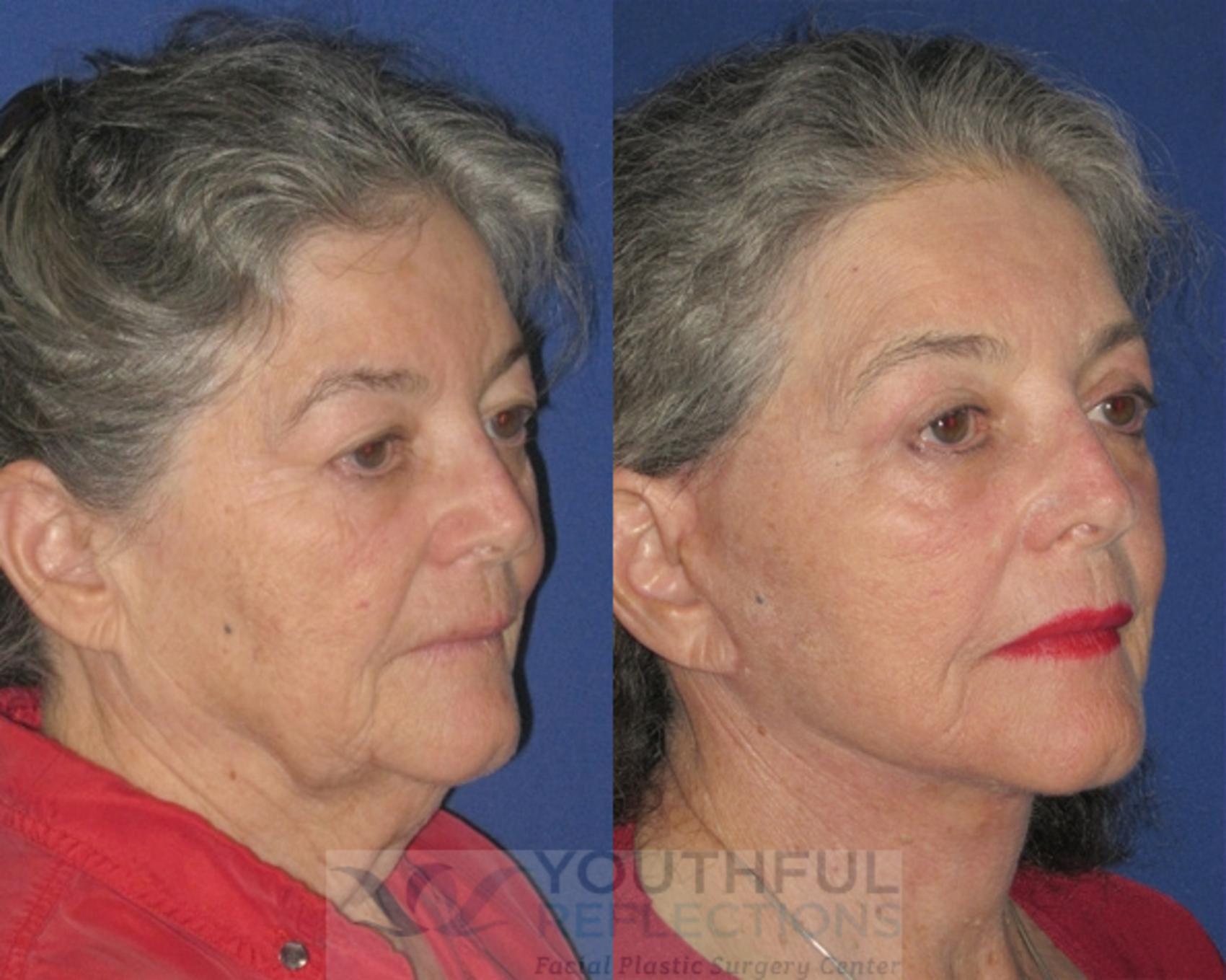 Before & After
Procedures:
Level 3 Reflection Lift
Upper Blepharoplasty
Fractional CO2 Laser Skin Resurfacing
Results:
Patient presented with concerns related to an overall aging face appearance. She had noticed that the hooding of her upper eyelids was making her look tired. She had significant loss of skin elasticity with deepening facial wrinkles. Her neck and jowls were sagging with loss of definition. She felt that she looked much older than her age and wanted to do something to make herself feel better about her appearance. She came in for a complimentary consultation with Dr. Boggess. After discussing her concerns and performing a thorough evaluation, he recommended a face/neck lift, upper blepharoplasty, and full face laser skin resurfacing. As demonstrated in her postop pictures, she had a dramatic improvement in her neck and jawline from the lift. Elimination of the upper eyelid hooding improved the appearance of her eyes. The laser provided significant improvement in her facial wrinkles and skin texture. She was very happy with her natural, more youthful appearance.
Procedures Performed
CO2 Laser Skin Resurfacing
Provider: Michael A. Boggess M.D.
About This Patient
View All Patient Photos
*Keep in mind that each patient is unique and your results may vary.
Results
Worth Waiting For
We understand you want your facial plastic surgery right away, but this is an instance where patience pays off. Our surgeries are often booked out a few months because Dr. Boggess:
Is highly accomplished, and his services are in demand.

Takes his time to ensure outstanding safety, care, and results.

Offers personalized techniques that aren't available elsewhere.

We are worth the wait.
Learn more about why the best facial plastic surgeons are worth the wait, and how you can make the most of that time in this blog post.
Learn More
Back to Top