Youthful Reflections: Michael A. Boggess, MD
213 Overlook Circle, Suite B-3
Brentwood, TN 37027
Phone: (615) 942-8016
Monday–Friday: 9 a.m.–5 p.m.

YOUTHFUL REFLECTIONS PATIENT AGE 62
*Keep in mind that each patient is unique and your results may vary.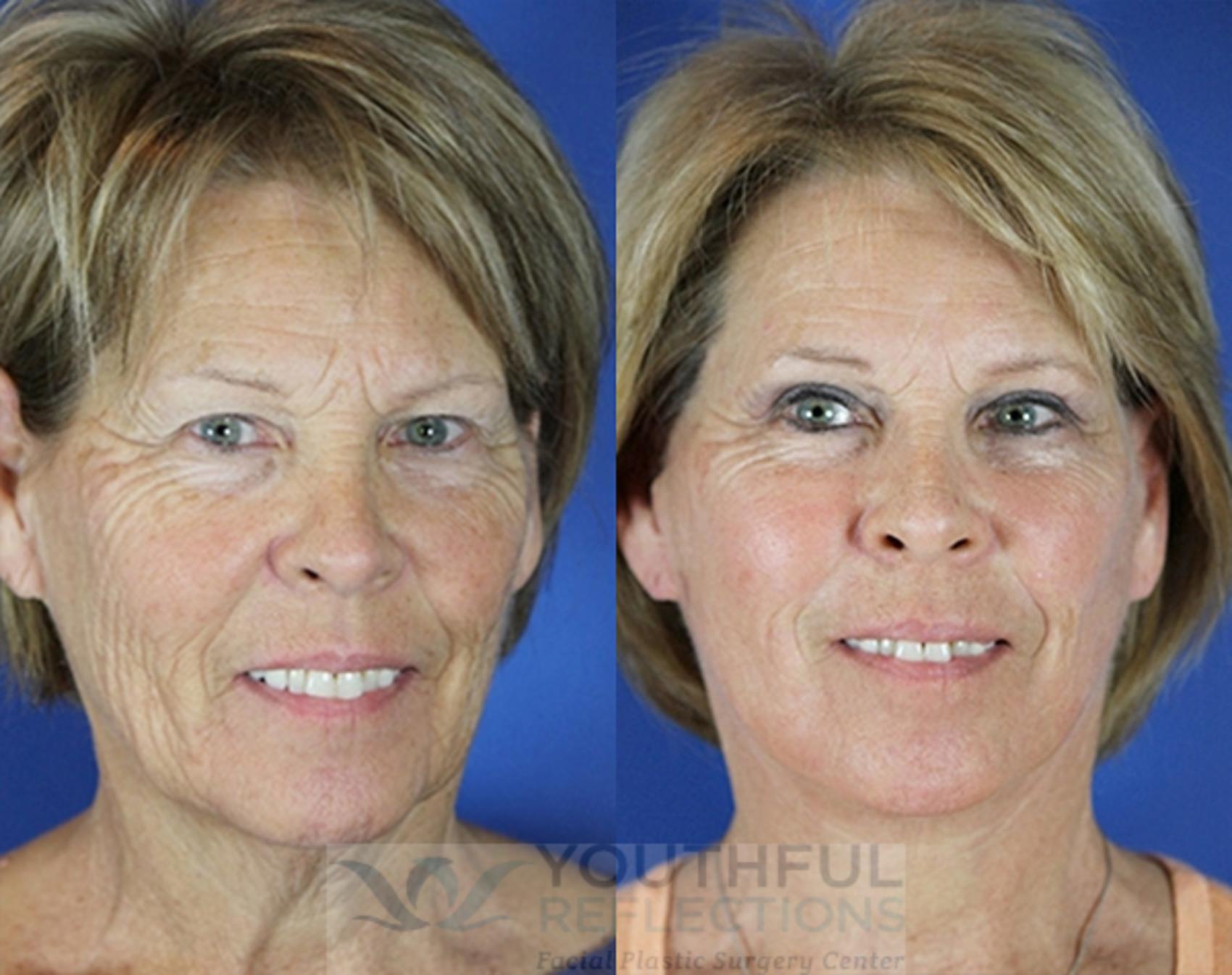 Before & After

Procedures:
Facelift / Reflection Lift
Upper Blepharoplasty
Fractional CO2 Laser Skin Resurfacing
Results:
This patient presented at age 62 with premature aging of the face and neck. She had noticed progressive sagging in the jowls and neck and deepening facial wrinkles over several years. She has had a lot of sun exposure throughout her life. She felt that she looked much older on the outside than she felt on the inside. She scheduled a complimentary consultation with Dr. Boggess to address her concerns. She was noted on examination to have significant loss of skin elasticity with deep facial wrinkles and sun-damage with brown spots. There was marked laxity in the neck and jowls. She also had some hooding of the upper eyelids that made her eyes look tired. After a thorough evaluation and discussion with Dr. Boggess, she underwent a Level 3 Reflection Lift, Upper Blepharoplasty, and full face laser skin resurfacing. The procedures were performed in-office using light sedation and local anesthesia. As demonstrated in the postoperative photos, there is dramatic improvement in facial wrinkles and brown spots from the lift and laser. The lift also provided marked improvement in the contour of the jawline and neck. The eyelid lift enhanced the appearance of her eyes. She was very happy with the results and her natural, youthful appearance.
Surgeon: Michael A. Boggess M.D.
Back to Top