Youthful Reflections: Michael A. Boggess, MD
213 Overlook Circle, Suite B-3
Brentwood, TN 37027
Phone: (615) 942-8016
Monday–Friday: 9 a.m.–4 p.m.

YOUTHFUL REFLECTIONS PATIENT AGE 52
*Keep in mind that each patient is unique and your results may vary.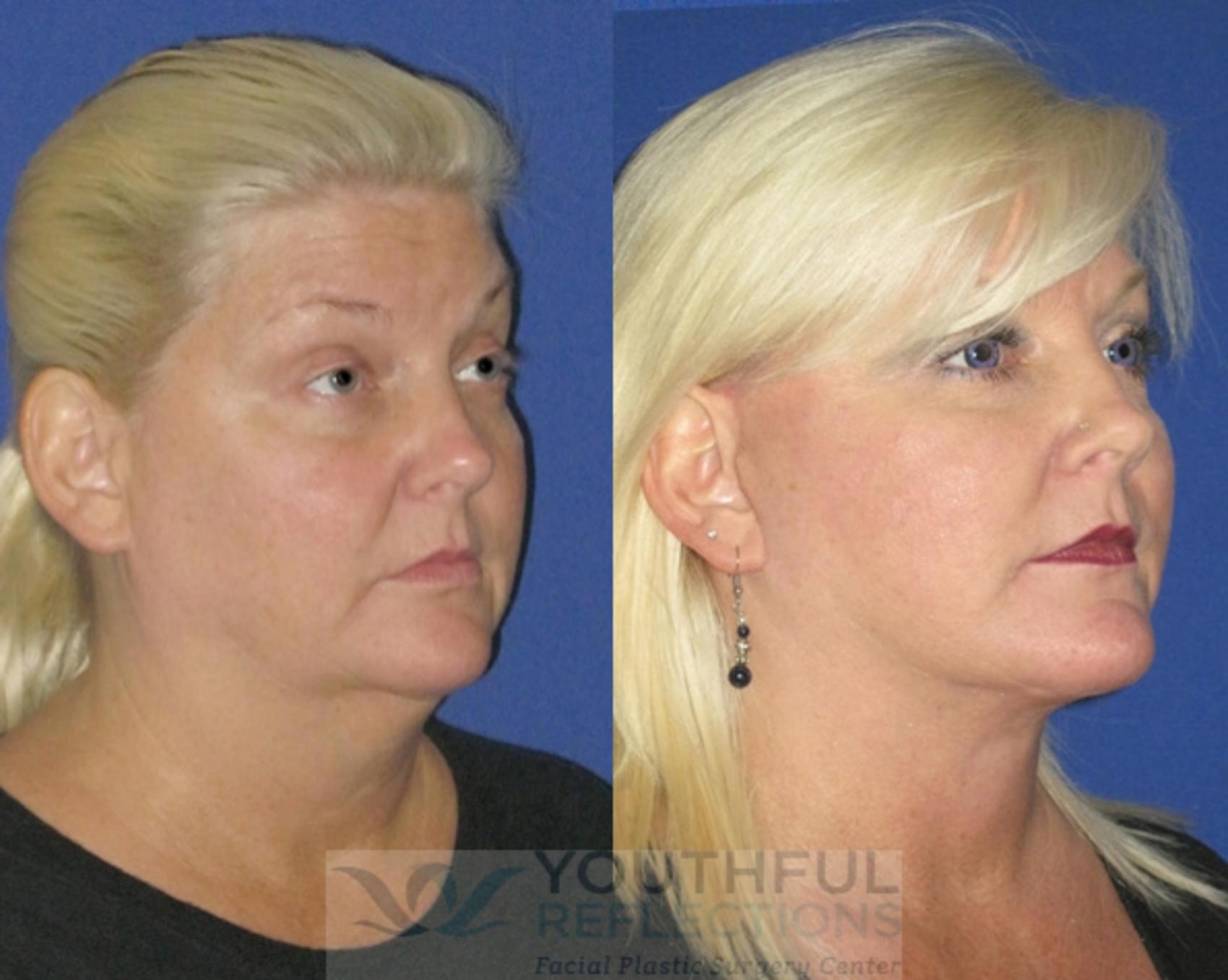 Before & After

Procedure:
Results:
This patient had never really had a good neck line. Although she was still young, mid-40's, she felt that the lack of definition in her neck and jawline made her look much older than her actual age. She decided to schedule a complimentary consultation with Dr. Boggess to see if he could help address her concerns. She was noted to have a thick, poorly defined neck with poor skin and soft tissue elasticity. She underwent a face/neck lift, including liposuction in thejowls and neck and platysmaplasty to sharpen the angle of the neck. As seen in her postoperative pictures, she has had a dramatic improvement in her neck and jawline. Although her weight is unchanged, she has a much thinner appearance due to the improved contour of the neck and jawline. She was ecstatic with the result and her more youthful appearance.
Surgeon: Michael A. Boggess M.D.
Back to Top